Monday's Likileake Extra Charge For Credit Cards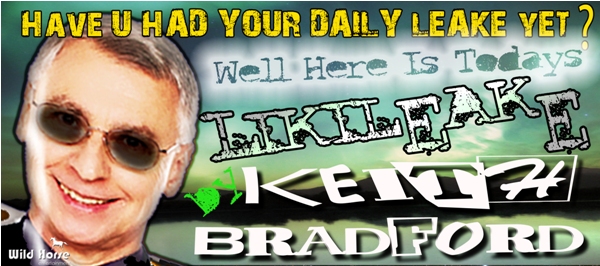 This Likileake Talks About The Extra charge for credit cards:
Extra charge for credit cards: They just passed a law that from now on since there is a banking fee for all merchants that accept credit cards, that it is now OK to pass this fee on to the customer.  In other words I have accepted credit cards since 1992 and I pay a banking fee for every dollar that anyone has ever spent with me using a credit card.  Never once have I passed that banking fee on to my customers.  I always felt like it was part of the cost of doing business.  Now this new law says merchants can pass the banking fee for each transaction on to the customer's credit card as an additional charge on top of the purchase price.  The worst part about all this is the store doesn't even have to tell you up front they are doing this.  The extra fees will show up on your credit card statement at the end of the month.  So now every time you pull out your credit card to pay for a service or goods it is up to you to ask if they will be adding on banking fees.  I don't like this new law but since the economy runs on credit I guess we are stuck with it.
.A Likileake by definition, is a word describing a story that was never intended to be published, yet found it's way to the editorial columns of an Internet Online News Paper namely WHISNews21 run by Frans Maritz out of South Africa. A Likileake is not to be confused with the now already famous Wikileaks, which divulges secret government and sometimes harmful information. A Likileake on the other hand is a name coined by Frans Maritz of Wildhorse Entertainment and WHISNews21 to describe situations and open up about information that people think about everyday but never really feel comfortable to want to talk about. Likileaks have become so popular on WHISNews21 that they have in collaboration with Keith Bradford of the Nashville Broadcasting Radio Network, created short 10 minute radio programs divulging Likileaks to the public. This show is now in syndication to Internet Radio Stations, AM and FM terrestial radio stations, as well as College Radio stations. It is worldwide and is so popular that WHISNews21 and NBRN.FM have decided to produce hundreds of these 10 minute radio shows about the Likileaks and call it The Keith Bradford Likileaks Radio Show.