America Welcomes Alledged Serial Killer From SA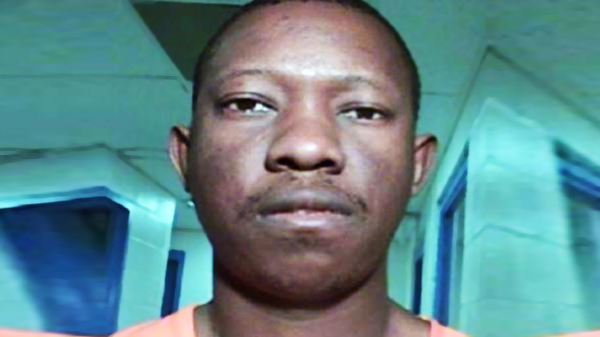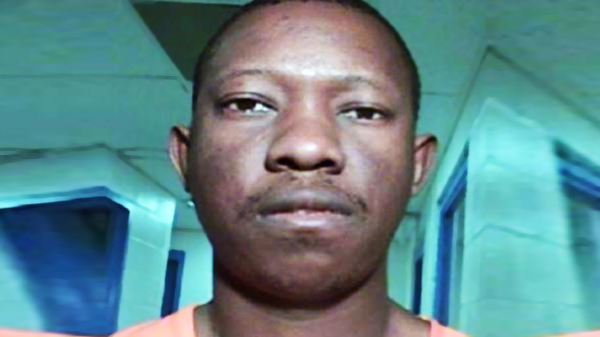 Durban – A South African, who reportedly confessed to four murders in the United States, will stand trial for two of those murders in July.
An official from the Quay County court house in the town of Tucumcari in the US state of New Mexico confirmed that Muziwokuthula Muzi Madondo would stand trial before a jury on 29 July.
The trial is scheduled to last seven days.
Madondo has pleaded not guilty to the murders of father and son Bobby Gonzales and Gabriel Baca. Madondo allegedly shot the men in a motel in Tucumcari before fleeing to Texas, where he was arrested.
However, the scheduled trial could still be affected by a ruling on a motion to suppress evidence brought by Madondo's lawyer Roger Bargas last year.
On 17 September, the Quay County Court heard argument about why a jury should not hear the statements Madondo made to the police after his arrest.
The judge who heard the argument, has according to the Quay County court official, still to rule on Bargas' application.
Last year Bargas told Sapa: "We are alleging statements made [by Madondo] were taken illegally and coerced [by the police]. He talked to the police for six to eight hours."
Bargas said that the conversations took place even though Madondo had sought a lawyer.
He said at the time that police had failed to immediately contact South African consular officials, who would have advised Madondo about his rights and about how the US legal system worked.
"With regard to the search warrant on the vehicle in Texas, we are alleging the search was illegal," said Bargas.
Should the motions succeed, a jury will not get to hear what Madondo told the police about the murders of Gonzales and Baca.
All forensic evidence obtained from Madondo's van will also not be presented to any potential jury.
Bargas is representing Madondo only in connection with the Gonzales and Baca murders.
He is not representing him in connection with murders he allegedly committed earlier in Ohio.
Madondo allegedly confessed to the murder of FirstMerit Bank executive Jacquelyn Hilder, 60, who was shot dead in her home in Akron, Ohio, on 17 February.
Two days later, about 300km away, the bullet-riddled body of Maritzburg College old boy Zenzele Mdadane, 25, was found in the woods in Butler Township, Ohio.
Madondo also allegedly confessed to this killing.
Madondo, 34, was arrested on 28 March 2011 in Houston, Texas.
Originally from Richmond, near Pietermaritzburg, he emigrated to the US in 2008 to study theology.
New Mexico does not have the death penalty, but if Madondo is convicted for the two murders in Ohio, he could face the death penalty.
In May last year, the Sunday Times quoted Akron police department spokesperson Michael Schaeffer as saying that he wanted to be tried in Ohio.
– SAPA
Below are some comments on news24:
Now we are exporting killers.  At this rate, South Africans will not be welcome anywhere in the world. The world is reporting on rape, robbery and murder on a grand scale in South Africa and now this in another country by a South African. I hang my head in shame.
This garbage went over to the USA to study theology???? at least in the good old US of A they have the death penalty so this turd can be flushed permanently.
Let's just hope he gets sentenced in the right state where the death penalty is active.
Another proudly South African export who has taken his savagery and applied it in a civillized country thinking their cops and legal system is as useless as ours and he'll never get caught. Guess what buddy, blaming apartheid isn't going to help you squat in the USA.
His lawyer appears to be more dangerous than he is. Will not be surprised if this scum walks free on a technicality.
One of the ANCs finest exports.
Texas has the death sentence. Bye bye tsotsi, u were given a chance to make it in the US & u squandered it! Death by lethal injection. Done & dusted, 1 does not mess around in Texas.
He has probably killed in south africa to before he he left for USA, aMERICA opens its doors for everyone excepting us white boys from South Africa, where we stand in line to be murdered. 
Please dont send him back to SA as he will be free within 24 hours and be killing again before the sun sets
THE ABOVE ARE SOME OF THE COMMENTS I POSTED FROM NEWS24 THERE WERE LOTS MORE THAT WERE NOT WORTH MENTIONING HERE.