Orphanage Too White for BEE Companies Donations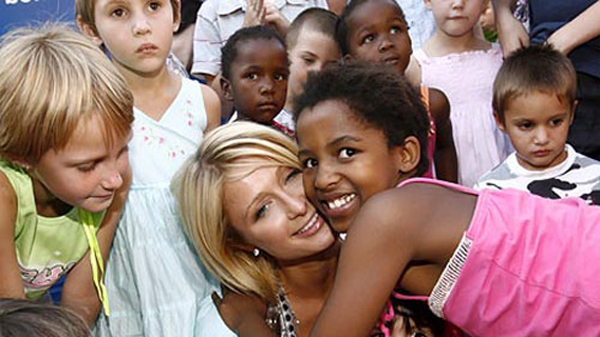 Orphanage 'Too White' For South African Donations
The same orphanage that Paris Hilton got some good press exposure at the expense of the students at the Jakaranda Orphanage School in Pretoria, South Africa
Johannesburg – A Pretoria orphanage says it is no longer getting financial support from large companies as 70% of the children in its care are white. (I must add that this is probably the only orphanage In Africa who has more white orphans than black orphans, most South African Orphanages only have black orphans, but that's ok?)
Elzane van der Merwe of the Jacaranda children's home said:"The only answer that the children's home is getting is: 'Sorry, you don't meet the criteria for 100% black economic empowerment (BEE)," reported Beeld.
But Van der Merwe said the children's home couldn't choose which children to take in.
"To us a child is a child. We don't discriminate. Here we have 250 children between 18 months and 18 years that need care, regardless of race or gender."
She said that even though the department of trade and industry had withdrawn the new suggested BEE codes, welfare organisations countrywide were still affected.
The suggested codes award points to companies for their BEE programs and donations. If companies donate to any organization with more whites than the BEE allows they lose their 30 pieces if silver from the SA government.
She said their income had dropped drastically due to the BEE codes, even though there was an increase in the children that needed care.
The home only looks after children placed in its care by court order.