Patty Patrick From Austria Writes Poems for Us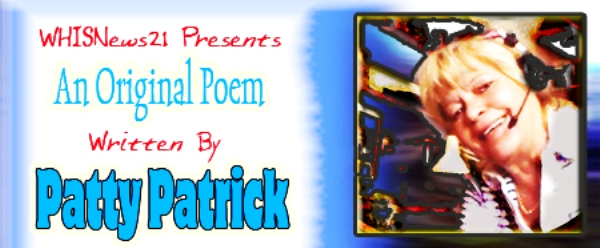 Another world-class poem written especially for you by our Internationally acclaimed Poet and friend Patty Patrick, for all our wonderful WHISNews21 visitors. We sincerely hope that you enjoy reading Patty's poem's as much as we are proud to publish her poem's.
I LOVE YOU 
I like deep blue seas, the story about birds and bees,
the sun rising in the morning, a camp fire that is warming,
and panda bears eating bamboo.
But more than anything
I LOVE YOU.
I like stars at night and days without a fight.
I like cuddling up in soft chairs, a house without stairs.
And sometimes I do not have a clue
why most of all
I LOVE YOU.
I do not need a reason. My feelings have no season,
are not dependent on the weather, have no switch for hot and cold.
Love does not need to be controlled.
It is just wonderful to be together.
It is true – most of all
I LOVE YOU.
Thank you for these tender hours, for the bouquet of flowers,
for good and bad in all those years, for laughter and for tears.
We shared it all and none of us did fall.
We're a fantastic crew.
I know you love me
and I LOVE YOU.
I do not want to wait until it is too late to let you know
that I do LOVE YOU so.
© Patty Patrick
This poem is also available for you in MP3 Audio format for free download on Wildhorse Entertainment click on the banner to download this and other poems by PATTY PATRICK
If by left clicking, your browser refuses to download the mp3, then left click and then click on  "Save As" or "Save Target As" to download the mp3 to your computer, happy clicking, clickerty click, click……click
………………oops that hurt please dont click so hard