Lee Ann Womack's More Where That Came From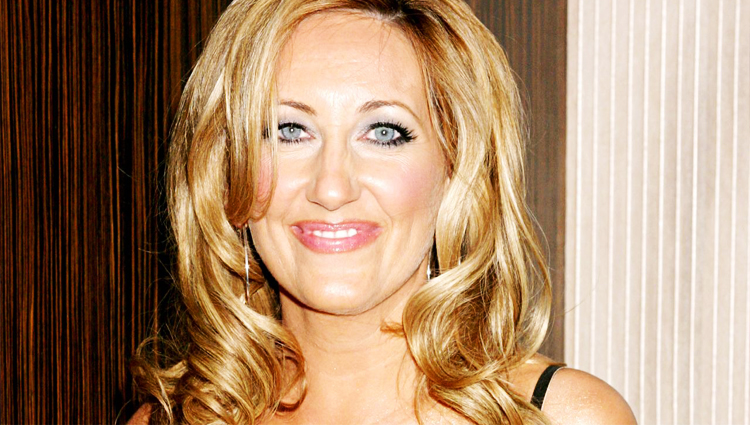 Vintage Album Review – Lee Ann Womack's "There's More Where That Came From"
What is so groundbreaking about a ragingly-traditional country record released in the dead middle of an artist's career that has gone mostly overlooked by time? When its 2005, and the artist is Lee Ann Womack, just about everything. It's not that There's More Where That Came From deserves to be enshrined on the very top row of country music's landmark records in history. But it might be the best effort from one of modern country music's best singers, and at the time it was such a bold, unabashed expression from someone reasserting her own voice, it works as a great lesson of what to do, and what not to do in country music.
Womack was still very much residing in the shadow of her landmark, signature single "I Hope You Dance" in 2005 when There's More Where That Came From first graced the shelves, even though it had been a good five years since the song's release. Though the output from Lee Ann's first couple of records was quite traditional in nature (go back and listen to a song like "Am I The Only Thing That You've Done Wrong"), the success of "I Hope You Dance" had MCA Nashville, and perhaps Womack herself seeing dollar signs, or maybe willing to stretch the limits to see just how far the franchise could go, and had Womack both looking and sounding like something not completely herself.
Lee Ann's 2002 record Something Worth Leaving Behind was all over the place. It was partly rock, partly who knows what to call it, where you hear a song like "I Need You" with it's muffled drum intro almost like a drum machine chased by braying guitars, and it sounds like a precursor to some of the worst music of modern country today. That said, "He'll Be Back" from that record might be one of the best gems of Womack's entire career—if you made it that far into the tack list to hear it. Something Worth Leaving Behind didn't produce a Top 10 hit, and so whatever experiment was going on there was ultimately deemed unsuccessful, and for good reason.
So why not press the reset button, start over, and go back to what you do best, which is making traditional country? For so many that still hear Womack's name, they instantly think of "I Hope You Dance," and don't give a second thought of giving her music a shot. Recently when she called out the modern sound of country radio, calls of hypocrisy came raining back on her. And that's one of the many reasons a re-evalution of There's More Where That Came From is in order for anyone who believes the Womack name is synonymous with country pop.
From the very beginning with the title track's twin fiddle intro, until the very end with Lee Ann covering the Jack Clement-penned "Someone I Used to Know," There's More Where That Came From is a hands down, knockout, hardcore traditional country record full of heartbreak, cheating, fiddle and steel guitar, with not a damn bit of let up in how it comes at you with one tearjerker after another.
One great thing about a great vintage record is pouring through the liner notes to see all the great names who contributed to the effort, who may have seemed rather commonplace or maybe even unknown at the time, but turned out to be quite significant later. Chris Stapleton was a co-writer on the title track, a good decade before he would release his first solo record and become a superstar.
Odie Blackmon writes the excellent song, "I May Hate Myself in the Morning," bottling up all those emotions of not being able to leave a past lover behind and putting them into rhyme and verse, and giving Lee Ann the Top 10 hit her previous record failed to deliver. And even though Womack has never been considered a prolific songwriter, her name is on some of her most signature tunes, including the tear-jerking "Twenty Years and Two Husbands Ago," co-authored by Dean Dillon.
Musicians who appear include steel guitar player Robby Turner of Waylon Jennings and The Highwaymen fame, fellow steel player Paul Franklin, Stuart Duncan on mandolin, Randy Scruggs and Bryan Sutton on guitar, along with a host of other of Nashville's top session musicians that in the 12 years since have virtually disappeared from the mainstream sound, but give this record those warm, familiar tones that grace all great timeless projects.
After the failure of her previous record, There's More Where That Came From became both a creative and commercial success. It won the CMA for Album of the Year in 2005, and "I May Hate Myself in the Morning" was named Single of the Year.
With how notorious Music Row is for taking the true voices and styles of artists, and either hiding them, leading them astray, or stifling them completely, no artist should be forced to answer for any one song or album they may release that seems less than themselves. Lee Ann Womack's career will forever be defined by "I Hope You Dance," and the reason is because it was an iconic song that resonated so far and wide it went beyond the boundaries of country, and became the perfect sentiment for some people's most important moments in their lives, regardless of how "country" it was.
But when you dig deep into the career of Lee Ann Womack, and when the true listeners take stock, Lee Ann will also be remembered as one of traditional country's most staunchest champions, and during an era when pop was encroaching on country like never before. A record like There's More Where That Came From proves this unarguably.
– SavingCountryMusic.com