Jason Aldean Has Billboard's Country Most #1's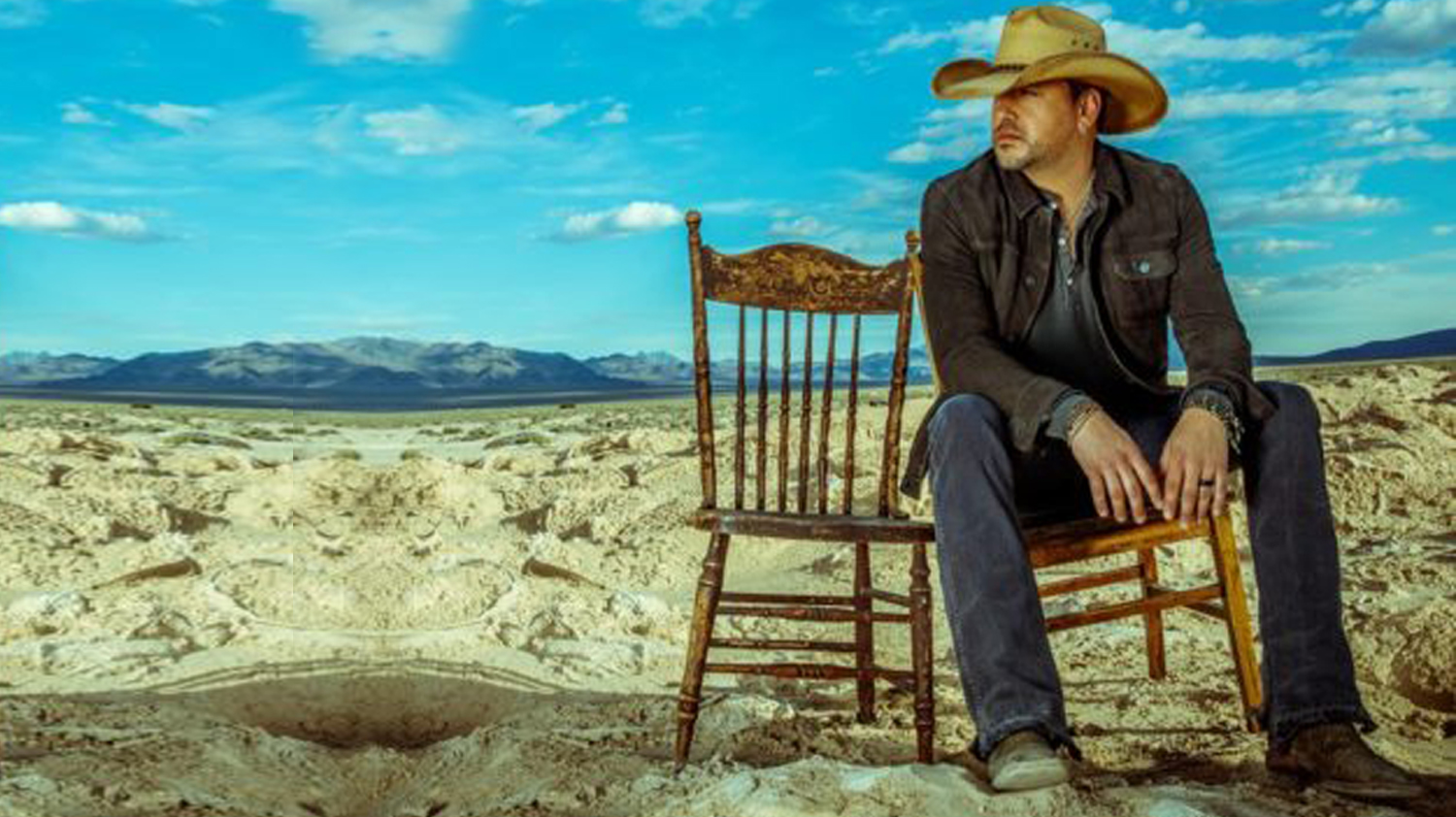 Jason Aldean Has Billboard Country Airplay's Most #1's Ahead Of New Single
Jason Aldean earns his 19th No one with "Any Ol Barstool," topping the Mediabase and Billboard Country Airplay charts this week to tie for the most career No. One's in the Billboard Country Airplay chart's history.
Serving as the third consecutive chart-topper off his seventh studio album They Don't Know, "the soundtrack of heartache" (Billboard) also marks Aldean's first No. One since claiming the coveted ACM Entertainer of the Year award back-to-back, making him one of only nine artists in history to achieve this accomplishment.
"Any Ol Barstool' brought that classic Country vibe I grew up on, so it's pretty cool to me that my fans and Country radio took it to No. One," said Aldean. "We've worked up big moments around 'Barstool' and 'They Don't Know' and it's made me even more ready to get back out on the road and see the fans."
Aldean keeps the momentum moving as he announces the title-track of his PLATINUM album They Don't Know, will serve as his next single as he returns to the road next week with his Jason Aldean: They Don't Know Tour, launching in Toledo, OH, on Apr. 27th. "Packed with stadium-size songs and arena-ready hooks" (The Boston Globe), Aldean is sure to bring that same energy to the stage while boasting support from special guests Chris Young, Kane Brown and Dee Jay Silver.
"When I first heard the song it really made me think about how rural communities can come across misunderstood. It's a classic scenario in movies, a Hollywood producer films in small towns and packs in every stereotype you can imagine," noted Aldean. "This song wraps all those feelings together perfectly and basically says not to judge a book by its cover. I relate to that growing up in the backwoods of Georgia."
"Country music's hard-rocking everyman" is "the mirror image of his fans" (Rolling Stone) as THEY DON'T KNOW falls in line with each album release earning PLATINUM certification or better, tallying more than 14 million total album sales and 19 No. One hits. His Country Music Hall of Fame and Museum will showcase a special exhibit opening its doors on May 27th, commemorating his wide-open sound that has been one of the defining influences on today's Country Music. For more information and for a full list of upcoming tour dates, www.jasonaldean.com.
 – CMTT