Hoosier Junction Grand Opening April 29 & 30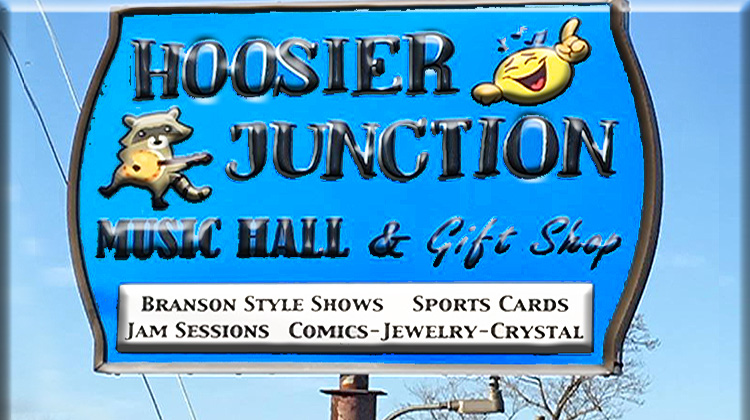 Hardwood Entertainment Presents Music Festival April 29 and 30 in Sulphur, Indiana.
Hoosier Junction Music Hall & Gift Shop hosting a music festival to benefit Norton Children's Hospital
.
Hoosier Junction is located one mile south of I-64 at exit 86. Hours for the festival are Saturday, April 29th from 1pm to 9pm and Sunday, the 30th, from 1pm to 6pm. There will be an auction held approximately midway through Saturday afternoon, with drawings throughout the day as well as a 50/50 drawing.
"Norton Children's Hospital is ready to help children and their families in virtually any medical situation. It serves all families regardless of their ability to pay."
"As a not-for-profit organization, Norton Children's facilities rely on the generosity of the community to help fulfill our mission to provide for the physical and emotional health of children, from birth to adulthood.
It takes the generosity of everyone in the community to enable Norton Children's to be here for all children — if and when they need it." From the hospital website
Lita Bradford, wife of Keith Bradford from NBRN.FM, has donated a homemade quilt four Grand Opening show to help raise money for Norton Children's Hospital. This is a high quality quilt and has a one of a kind design.
Artists from Pennsylvania, Northern and Southern Indiana, Nashville and Chattanooga, TN are coming together to lend their talents to this worthy cause April 29 and 30.
Anyone who is interested in donating items for auction or the drawings please feel free to contact Suzie or Bill at The Hoosier Junction, 812-961-8646. Receipts for donations are available on request. It is to be noted that all being 100% of the donations will go to the Norton Children's Hospital.
Contact:  Suzie or Bill 812-961-8646
– WHISNews21