Carrie, Maddie & Tae Montgomery Gentry, Lift Lives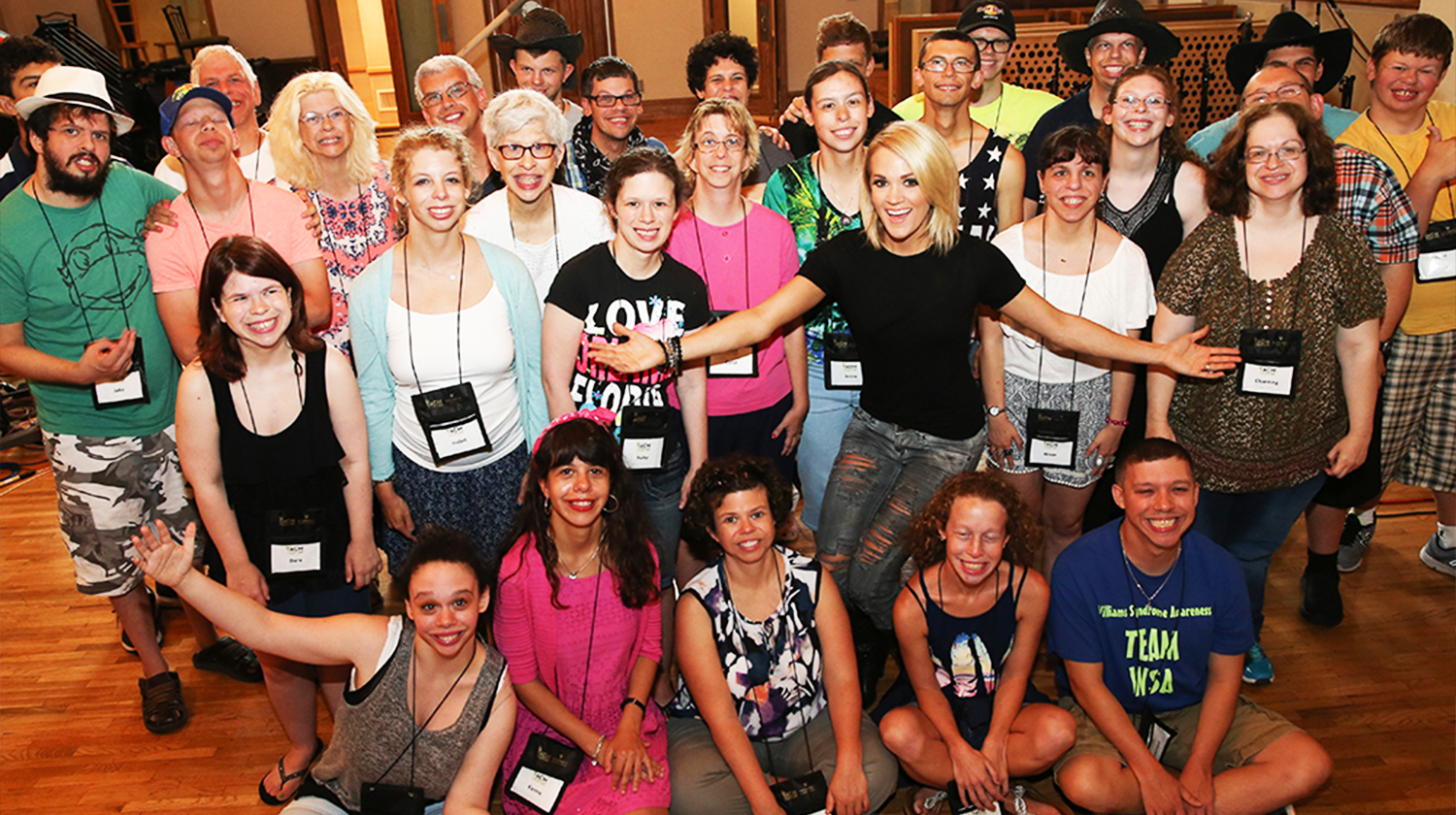 Carrie Underwood, Maddie & Tae, Montgomery Gentry
and More, Go Back to Camp to Lift Lives
It's Summertime And You Know That Means Only One Thing: It's Time To Go To Camp
Several country stars took part in the 7th annual ACM Lifting Lives Music Camp, a week-long residential program open to campers nationwide with Williams Syndrome, which is a genetic condition present from birth that is characterized by medical problems, including vascular disease, developmental delays and learning disabilities.
Celebrities participating in the camp activities this year included Carrie Underwood, Maren Morris, Montgomery Gentry, Maddie & Tae, Eric Paslay, RaeLynn, Rascal Flatts and singer/songwriter/producer Ross Copperman.
"Just to see how much fun they're having and how proud they are of themselves for creating a song—I don't know, they're just a ray of sunshine," Carrie says of the campers. "It's really amazing just to see them all come together and work together and write an adorable song."
The campers were exposed to many sides of the music business, including a songwriting workshop with Eric Paslay and Ross Copperman; a meet and greet with Maddie & Tae at Nashville's famed Wildhorse Saloon where campers shared stories and learned how to line dance; a Seacrest Studios visit with RaeLynn where campers could experience a day in the life of a radio DJ; dinner and karaoke with Montgomery Gentry; a studio day with Carrie Underwood and Ross Copperman; a performance by Maren Morris at the famous Bluebird Cafe; and a culminating performance by Rascal Flatts at the Grand Ole Opry.
"Eddie and I have been very fortunate over the years to be successful in what we love to do and have a passion for doing and when we find kinds that have the same passion for music, we love to get involved and help out," says Troy Gentry. "We love sharing what we do with these kids that have a passion for what we do."
"Just spending time with them—their energy is unlike anything I've ever seen," adds RaeLynn. "They're absolutely incredible. I just love being a part of this and giving back is one of my favorite things. I'm already happier today. It's just an awesome event to be a part of."
The camp is a partnership between ACM Lifting Lives and Vanderbilt Kennedy Center for Excellence in Developmental Disabilities. For more information on the ACM Lifting Lives Music Camp visit their website here.
You can watch Carrie, Maren, RaeLynn and Montgomery Gentry share their day with the music campers below:
[youtube https://www.youtube.com/watch?v=CawLSJCRWiY?feature=oembed&wmode=transparent]
[youtube https://www.youtube.com/watch?v=7CBr6uccsZw?feature=oembed&wmode=transparent]
[youtube https://www.youtube.com/watch?v=AyC8umxqZ4U?feature=oembed&wmode=transparent]
– NashCountryDaily