Wayne Jacobs Wins National UK Country Music Award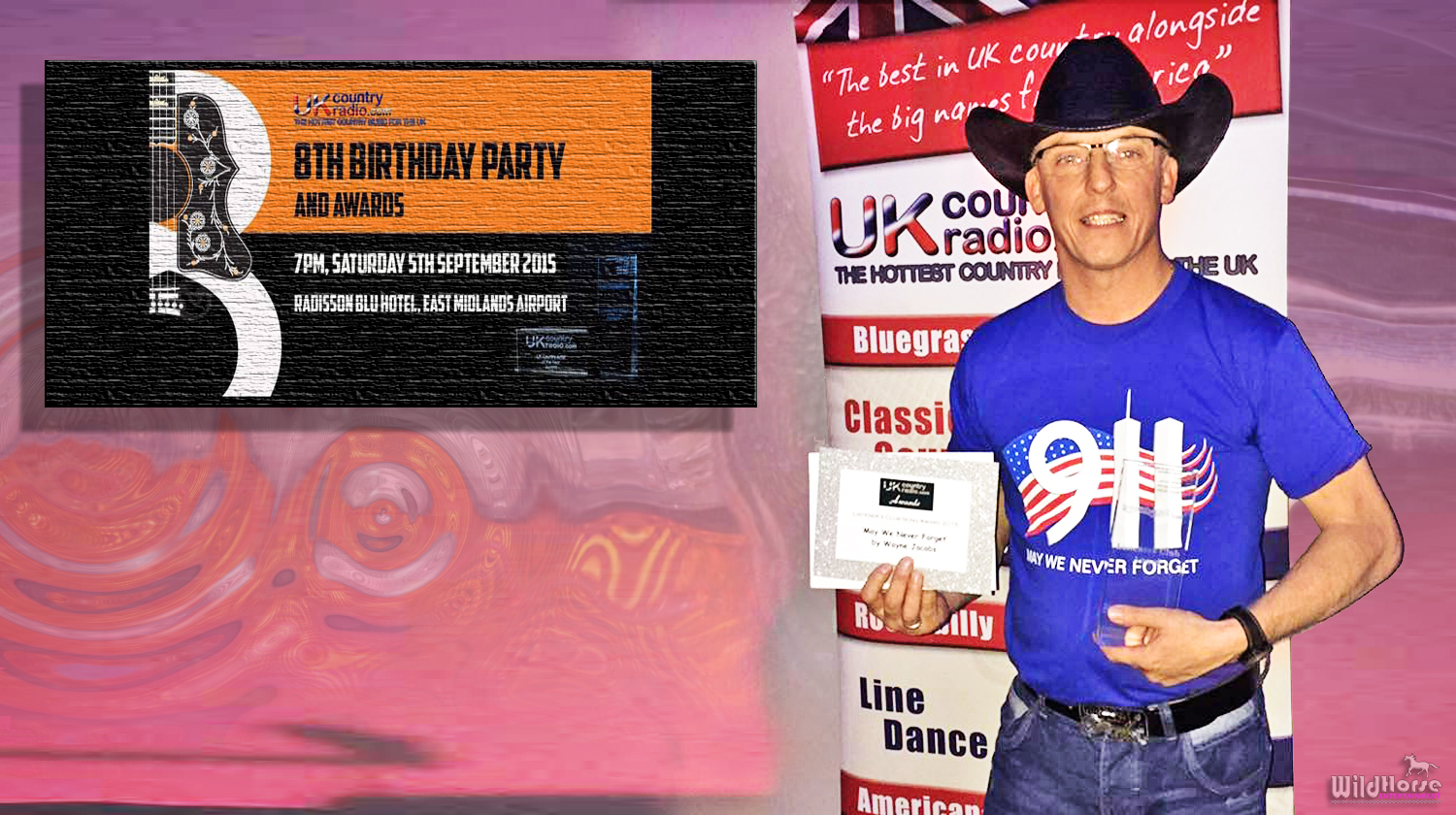 Wayne Jacobs wins National UK Country Music Award
I've Just Won The Listeners Club Song Award For The Forth Time
UKCountryRadio.com 8th Birthday Party And Awards took place yesterday on the 5th September at the Radisson Blu Hotel Herald Way Pegasus Business Park East Midlands Airport   United Kingdom Wayne Jacobs reached the Finals and was nominated for three country music Awards, UK Country Artist Of The Year, Listeners' Club Song Award, and UK Male Country Singer Of The Year
I've got some very exciting news I've just won ukcountryradio.com 2015 Listeners Club Song Award for the forth time in a row with my Nashville produced 9/11 tribute song called "May We Never Forget"  – Wayne Jacobs
Wayne was inspired to write his Nashville Produced 9/11 tribute country song "May We Never Forget" after hearing Alan Jackson song "Where Were You When The World Stopped Turning' and from a plaque on the wall at ground zero which reads May You Never Forget those who fell and those who carry on. Wayne has sent his song to the Mayor of New York  Bill de Blasio asking if he can perform his song for the ground zero ceremony.
Wayne has been given special permission by the curator to upload his song and bio to the 9/11 Memorial museum so anyone that visits the museum in the future can go online and listen to Wayne's award winning song, "May We Never Forget"
He said it was a dream come true and a great honour to have won once again he thank you all his amazing fans for voting for him,
Wayne also entered  "May We Never Forget" in the UK Songwriting Contest and reached the Semi Finals he's now in the running for Finalist or even winning the contest wouldn't that be icing on the cake.
– WHISNews21