Donna Cunningham Shares On The road Stories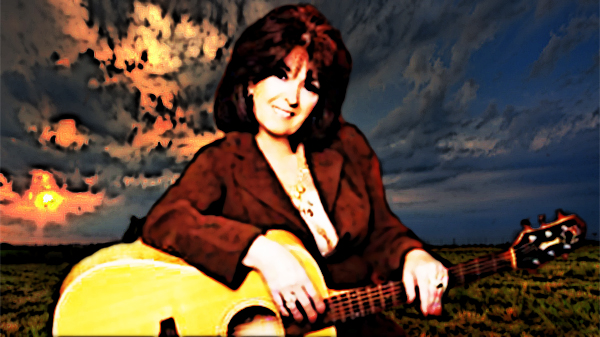 Catching Up With Fans Across The World
Well, here it is the beginning of November and I haven't written a newsletter since June. So…instead of noting each and every thing (seems I can't remember "everything", oh my) I will simply write about the highlights. Here goes!
On August 17th, I did a show at the Southern Ohio Opry featuring one of my favorite people and singers, Jay Walker, a young man from Wayne, W. Va. who has a wonderful country voice. Also on the show was Kaylyn Pace from Ann Arbor Michigan, a sweet and beautiful you lady. Rounding out the show with me, is my "stage rock" Terry Crabtree. He is a young man who plays and sings so professionally…he is a showman and someone I can always depend on to have my back. He always eases the worry of putting on a show and making it work.
On the 24th of August, I sang at the Opry on the regular Opry show…fun as always.

On the 29th of August I flew to Sioux City to be at the National Traditional Country Music Assn.'s annual festival  in LeMars, Iowa. I rented a car and drove the 30 or so miles to LeMars. I got to sing a lot and visit with old friends. I met Barbara Fairchild there. She was so gracious and such a beautiful lady.  And my single "A Satisfied Me" was named the Contemporary Country Single of the Year by the Rural Roots Country Music Commission and presented to me by Bob Everheart. I was supposed to fly home on Labor Day leaving Sioux City at 6 am….but…the plane had computer problems and I was stranded in the airport until about 4:45 that afternoon…funny story now, but it was one long day then!
On September 14th I did my regular show at the Southern Ohio Opry In Lucasville.
September 16th found me heading back to Nashville for meetings and tapings of a new TV show that Allen and I are doing called the Country Junction.  Fun, fun, fun! Plus I am learning so much.
AMAZING news,  Allen and my Duet single "Ain't That a Lovin' Shame" went back to # 1 on Indieworld for the week of September 20th. It was previously # 1 in May on Indieworld. I am so proud of the work we do together.
September 21st I did a show for the first time in Winchester, Ohio. The Big Red Barn Convention Center is a wonderful venue, plus the house band there consists of mostly my old band. They did a great job with Dave Morrison is the band leader (The Dave Morrison Band); the keyboard/singer Terry Crabtree , Bobby Burnette on lead guitar, Jared Ward on drums and Brent Jack on bass. I had a sweet night with a great crowd and old friends to work with me.
September 24th I was in Huntington, W. Va. rehearsing for a show with the Saturday Night Jamboree scheduled for the  September 28th at the park in Barboursville, W.Va. That show went well, though not a big turnout. But the band was good and I had a great time. (Have y'all noticed that as long as I am singing, I am having a wonderful time ha, ha).
The morning of October 5th, I performed at a benefit in Portsmouth, Ohio for SOLACE which is an anti-drug group.The folks who are involved in this are such caring people. My hat goes off to them. I was there to sign autographs and sell merchandise with the proceeds going to SOLACE. The other local celebrities (for lack of a better word) who were there were Don Gullett, former pitcher with the Cincinnati Reds when they won the World Series in 1979. Al Oliver who  played baseball with the Pittsburg Pirates, Mark Frazee who was known as the "Golden Boy" of boxing , and baseball scout for the Reds, Gene Bennett.  That evening, I sang again at the Southern Ohio Opry.
The 24th of October began a trip to Belleville, Ontario, Canada for a show with the Quinte Classic Country Jamboree with Allen Karl and Ann Brown. I have to say that the band was truly awesome. Steve Piticco is one of the best guitarists I have ever played with. The entire evening was such a memorable one.  In attendance at the show was A.J. Trainer and I finally got to meet such a wonderful lady and DJ, Bev Walmsley. I send my thanks to Michael Ayers for putting the show together and for
# 1 on Indieworld for the week of September 20th. It was previously # 1 in May on Indieworld. I am so proud of the work we do together.
September 21st I did a show for the first time in Winchester, Ohio. The Big Red Barn Convention Center is a wonderful venue, plus the house band there consists of mostly my old band. They did a great job with Dave Morrison is the band leader (The Dave Morrison Band); the keyboard/singer Terry Crabtree , Bobby Burnette on lead guitar, Jared Ward on drums and Brent Jack on bass. I had a sweet night with a great crowd and old friends to work with me.
September 24th I was in Huntington, W. Va. rehearsing for a show with the Saturday Night Jamboree scheduled for the  September 28th at the park in Barboursville, W.Va. That show went well, though not a big turnout. But the band was good and I had a great time. (Have y'all noticed that as long as I am singing, I am having a wonderful time ha, ha).
The morning of October 5th, I performed at a benefit in Portsmouth, Ohio for SOLACE which is an anti-drug group.The folks who are involved in this are such caring people. My hat goes off to them. I was there to sign autographs and sell merchandise with the proceeds going to SOLACE. The other local celebrities (for lack of a better word) who were there were Don Gullett, former pitcher with the Cincinnati Reds when they won the World Series in 1979. Al Oliver who  played baseball with the Pittsburg Pirates, Mark Frazee who was known as the "Golden Boy" of boxing , and baseball scout for the Reds, Gene Bennett.  That evening, I sang again at the Southern Ohio Opry.
The 24th of October began a trip to Belleville, Ontario, Canada for a show with the Quinte Classic Country Jamboree with Allen Karl and Ann Brown. I have to say that the band was truly awesome. Steve Piticco is one of the best guitarists I have ever played with. The entire evening was such a memorable one.  In attendance at the show was A.J. Trainer and I finally got to meet such a wonderful lady and DJ, Bev Walmsley. I send my thanks to Michael Ayers for putting the show together and for the way he took care of everything.  I look forward to returning next year. We met so many friendly people, they are huggers, just like me.
So I think I have caught you up on just about everything, at least all that  I can remember…catch you next month and remember, I wish you music, laughter and love. Donna