Barbara Rainey Quotes The Cowboy Way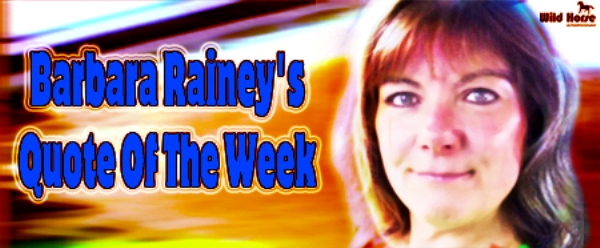 Wildhorse Entertainment presents our weekly
"Independent Superstar Quote Spot"
Brought to you by Barbara Rainey.
     "I don't know much, but what I do know is fear the Lord and work hard.  When I figure the rest out – I'll let ya know!"
.
If you would like to comment on this Quote supplied to us by Barbara Rainey then you are most welcome to do so.