Maryland Girl (15) Argues Against Gun Control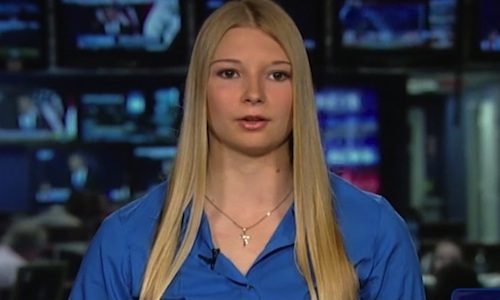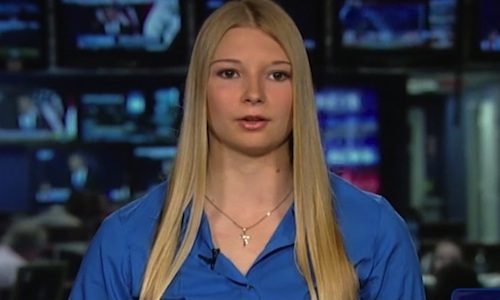 As the debate over gun control legislation rages in Congress, the pro-guns testimony of 15-year-old Sarah Merkle has gone viral, with conservatives jumping to promote a new, fresh face for gun owner rights.
Merkle, a high school sophomore from Maryland, spoke out against gun control laws in front of the Maryland State Legislature in March, Today.com notes. In a concise, 3-minute argument, Merkle said the proposed legislation would not prevent violence.
"Ever since I first learned how to shoot, the issue with gun violence around the nation became clear — guns are not the problem, people are," Merkle told the lawmakers. "Purging our society of violence and murder cannot be done by gun control legislation."
The teen, who is secretary of the Maryland Rifle Club and a life-long sport shooter, also said "guns are not needed for mass murder, and robbing American citizens over rights to own them won't solve anything."
Merkle added that the proposed laws would stop her from attending college on a shooting scholarship.
ABC News notes that Maryland's "Firearm Safety Act of 2013," a provision regarding interstate transportation of weapons, could make it harder for Merkle to practice shooting at a range in Delaware.
While Merkle's testimony will probably not influence Maryland Gov. Martin O'Malley, who is expected to soon sign the gun measure into law, it has made her a budding star among conservative bloggers and gun rights advocates.
YouTube video of the teen's testimony has racked up more than 2.5 million views in the ensuing weeks. The clip also has garnered 16,000-plus comments.
On Sunday, Merkle told the Washington Times that she was glad her video was getting attention, if only to bring more awareness to the issue.
"The biggest part of this is that the pro-gun, Second Amendment argument is getting publicity," Merkle said. "I like that it actually got out there, and not just because it's me, but because it's the argument."
On Tuesday, Merkle also made an appearance on Fox News program "Hannity." Host Sean Hannity praised Merkle for understanding that gun control wouldn't have prevented the Sandy Hook tragedy.
"Here you are, 15-years-old, you get that," he said, asking why did she think the massacre was being "used as an issue to control people's guns."
"I don't understand what they're doing, they are criminalizing law abiding citizens," Merkle replied.
She also told him that she thought the AR-15 rifle — the weapon used by Newtown shooter Adam Lanza — is actually one of the most effective weapons for self-defense. The AR-15 is much more accurate, and much easier to fire, Merkle said, especially for children or people with smaller frames.
Merkle told the Washington Times that her high profile comments have also attracted some less-than-positive feedback, including pretty nasty threats, but she said she remains committed to the cause.
"I'm not going to stop fighting on this just because some people disagree with me," she said.
[youtube http://www.youtube.com/watch?v=L_-N9_tnWBo?rel=0]