Two Happy People Destroyed with one Evil Deed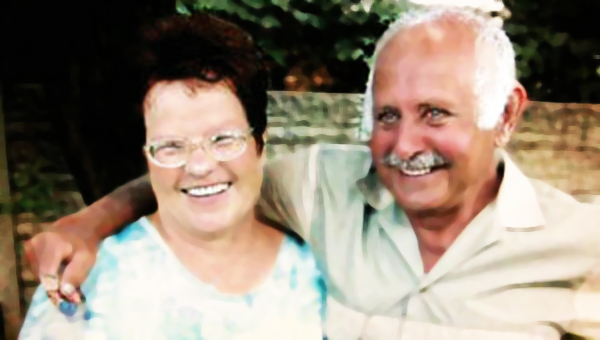 The happiness in the Picture above will never be seen again, destroyed in a moment by evil-minded people
Johannesburg – The anxiety a Ventersdorp woman experienced after her husband died near her while she was assaulted and raped brought her on the verge of a heart attack, Beeld reported on Saturday.
Corra and Johan Stiglingh were attacked on their farm outside Ventersdorp on Sunday.
Two men confronted Johan, 67, outside his house on the on the farm Sterkstroom.
They hit him over the head and dragged him into the house. They found Corra, 64, and assaulted and raped her.
They tied her up and fled with two cellphones. She managed to free herself and found help on a neighbouring farm.
Johan died on the scene.
In ICU
Corra's daughter Heleen Vosloo told Beeld her mother, who was now staying with family in Klerksdorp, started complaining about pain in her chest and arm on Thursday afternoon.
She was short of breath and throwing up all day.
"The ambulance came to fetch her and took her back to the Wilmed Hospital," Vosloo was quoted as saying.
"She is now in the intensive care unit and expected to stay the weekend."
Doctors managed to get to Corra in time but wanted to keep her in hospital under observation.
Vosloo said her mother was calm on Friday afternoon but very depressed.
The anxiety was beginning to set in and her mood fluctuated.
"This is why she is so sick," Vosloo told the newspaper.
Two men have been arrested for the attack.
The two accused appeared in the Ventersdorp Magistrate's Court on Friday.
The bail application was postponed till next week.
– SAPA