SA Farmer Killed, Wife Raped For Cellphones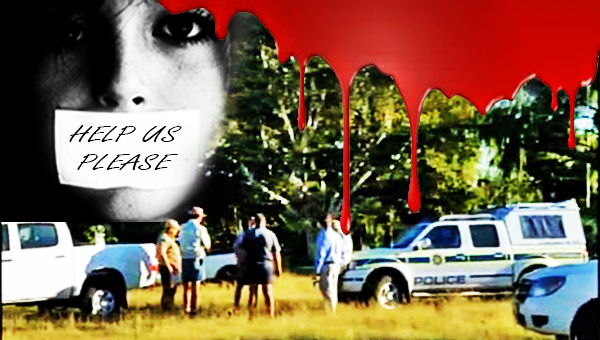 South African Farmer killed Wife Raped for Cellphones
Mahikeng – A farmer was killed and his wife assaulted on their farm outside Ventersdorp on Sunday morning, North West police said.
Two men confronted the 67-year-old farmer outside his house on the farm shortly before 10:00, Brigadier Thulani Ngubane said.
They hit him over the head and dragged him into the house. They found his 64-year-old wife and attacked her. It was believed that they also raped her.
The men tied her up and fled with two cellphones. She managed to free herself and found help on a neighbouring farm. The farmer died on the scene. His wife was recovering in hospital in Klerksdorp.
Police suspect the motive for the attack was robbery. The assailants were still at large.
– SAPA
Below TV broadcast of the racist murders below, this is usually the way it is reported, they will always do their best to try and catch the murderers and they will always try try and try, but they will never admit that these are hate crimes against the white farmers and people of South Africa. With all the talk another farmer, his wife and whoever else is with them at the time will be murdered or raped before the weekend. All WHISNews21 can do is make some of these racist attacks known to the world, as the media worldwide is still doing their best to cover up this genocide. However we are thankfull that the world community are starting to notice what is happening here, and because of the little reporting in the international media I am very sure that it has saved a few murders in South Africa. For that I personally thank the people who have helped to spread this news of genocide in South Africa.
[youtube http://www.youtube.com/watch?v=GbR79Q06VBo?rel=0]