Elderly SA Farmer Fights For His Life, Kills Attacker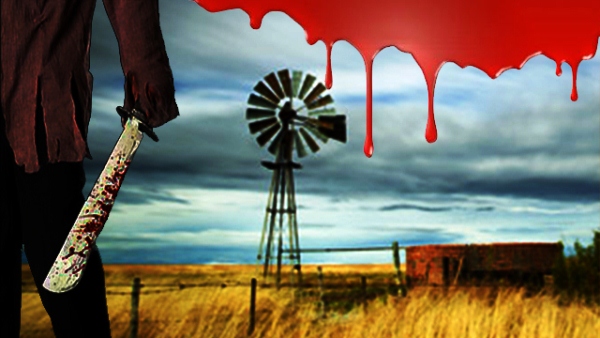 Elderly man fights off, kills attacker
Soon it may be racist to report these attacks in South Africa, if you listen to the remarks about Pistorius's Dad statement that the South African Government does not protect minorities.
Bloemfontein 2013-03-06 09:41: Residents of Upington in the Northern Cape have been rocked by a brutal attack on an elderly couple in their farmhouse.
Albert Strauss, 81, and his wife Chrissie, 72, were injured on Monday evening when a man attacked them in their home on their farm which is about 20km outside the town, Volksblad reported.
Despite being seriously injured, Strauss managed to shoot and kill the attacker.
The couple's son, Johan, said the attacker presumably entered through the back door of the farmhouse while his mother was busy in the scullery, and then hid in the study.
Kicked, beaten
His mother apparently became suspicious as the couple's dog had been on edge the whole evening. She was about to call for help in the kitchen when the man attacked her.
She screamed and her husband, who was already in bed, rushed to help her.
The attacker kicked the couple and beat them with a stick but Strauss fought back, wrestling with the attacker and ending up in the main bedroom where the robber broke off a piece of the cupboard door and assaulted him with this.
Strauss fell and injured his hand but managed to grab his pistol and fired shots at the attacker, who was hit in the neck and killed.
The couple then called their son, who lives about 10km from his parents.
"At first I thought she was making a joke and I asked her if she was sure, but I could immediately hear in her voice that something terrible had happened. It's wrong that something like this should happen to two elderly people. It shouldn't be like this," said Johan Strauss.
The couple were both admitted to hospital and are in a stable condition.