Homeless Celebrate Christmas With Frank Zander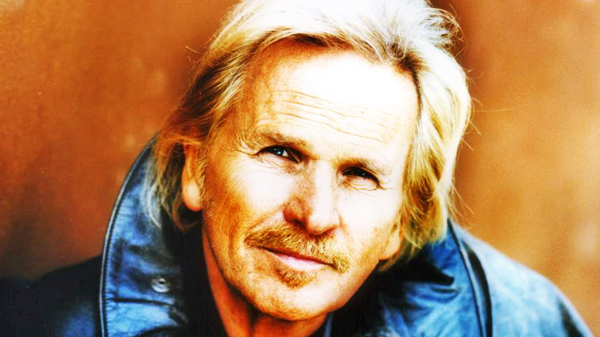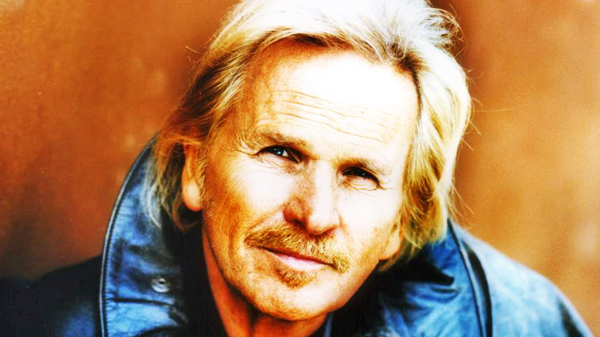 Christmas with Frank Zander's 18th Christmas Celebration for the Homeless
Article send in by Patty Patrick for publication
.
Frank Zander is one of Germany's most popular singers, songwriters, TV hosts and comedians. He is known for keeping in close contact with his fans, supporting many charity activities. And he is a fan of Berlin's soccer club – Hertha BSC, you can often see him in the stadium when they play and whenever he has time – even singing the Hertha BSC hymne.
Christmas is often seen as a family affair, where family members get together for a Christmas dinner and for exchanging presents. But what about those people who are all by themselves because they are poor, have no homes and live outside of the general community? Berlin, the capital of Germany, has the same problem that many major cities have: More and more people sleep on the streets, hiding from police when they try to find a place to sleep, in subway stations, under bridges, in parks, etc.18 years ago he had an idea to support the homeless, the poor people in his hometown Berlin/Germany. In 1995 he had the idea to invite the homeless of his home town Berlin/Germany to celebrate Christmas in a family-type atmosphere where they are welcome. Traditional German Christmas Dinner is served – goose roasted with potato dumplings and red cabbage – and presents are handed out – mostly clothes, blankets and things for everyday life.
His son Marcus Zander is in charge of organizing this charity event supported by Zander's family members and colleagues from ShowBiz. Frank himself serves Christmas dinner and together with fellow singers gets on stage performing a musical show for entertainment.
Here is the translation of the letter he sent out for the 18th Christmas Event in 2012:
"Dear Friends and Colleagues,
1995, exactly 17 years ago we have started this project to invite homeless and poor people to a family-type Christmas celebration. The first time we have had about 250 people attending this event which was held in Schloss Diedersdorf. We have continued with this tradition, even though the number of people in need has increased considerably and the organization, therefore, requires many months in advance. In the meantime we are able to hold this event in one of the biggest and most beautiful European hotels, the Estrel Hotel, and this Charity Event has become one of the most unusual and most important festival of the city of Berlin. Even though it has gotten so big, I will always try to maintain the charme and the heart-felt warmth we have extended when we first started.
This year my family and I together with many friends will arrange the Christmas Celebration for approx. 3,000 homeless and poor people. We will serve the traditional goose roast, will have live music shows and will hand out donations in form of warm clothing, sleeping bags, drinks and other useful things needed.
I kindly ask you for your support!
The Celebration will take place on Wednesday, December 19, 2012 in the Berlin Estrel Convention Center on Sonnenallee. And I would very much appreciate your help in setting this up – there is a lot to do to organize everything. Please contact my son Marcus Zander for monetary donations as well as clothes, etc. You will find more info on www.obdachlosenfest.de
We cooperate with the Diakonisches Werk Berlin-Brandenburg e. V. and you will receive an official donation receipt for the money you are sending to support this Charity Event
Signed
Sincerely Yours,
Frank Zander"
We here at Radio St. Florian am Inn call on everybody reading this article to support Frank's charity activities and to donate whatever possible to make this a true Christmas celebration for people in need.
And if you are around at that time in Berlin, give Frank and his family a helping hand.
.
THANK YOU ! MERRY CHRISTMAS TO EVERYONE !
.
Patty Patrick, Radio Station Manager, Radio St. Florian am Inn, www.rsf1.at We will report a follow-up on our radio's homepage and in our various shows aired worldwide. And do send Frank and his family a big shout-out and a thank you for doing this.
.
Useful video links supplied by Patty:
http://www.youtube.com/watch?v=DxdfbUW1RaM
http://www.youtube.com/watch?v=tRHr91jabuc
http://www.youtube.com/watch?v=AVMZwAJzda8
http://www.obdachlosenfest.de/documents/Info_Sponsoren_Web_Final.pdf
[youtube http://www.youtube.com/watch?v=DxdfbUW1RaM?rel=0]