Haggard And Wiseman Both Legends Making History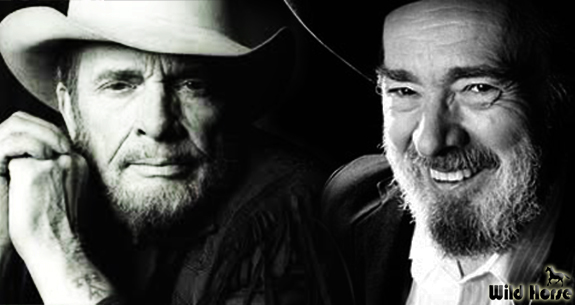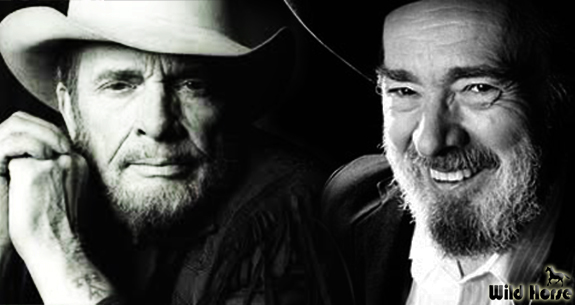 FOR IMMEDIATE RELEASE HAG & MAC MAKING HISTORY
Merle Haggard & Mac Wiseman, both legends in country and bluegrass are making history with
their new recording project. They have completed 13 songs and will be putting the finishing touches on the project very soon. No details available on a record label or release date.
Hag and Mac are considered to be two of the greatest vocalist in country and bluegrass. There will be updated news on the project in the coming weeks. Hag sings Mac's songs, and Mac sings Hag's songs.
*************************************************************************************************
LEONA WILLIAMS #1 – INDIE WORLD
"YOU WEREN'T THERE"  Pretty World recording artist Leona Williams enjoying #1 on the Indie World charts, with her self-penned hit "You Weren't There." A great song, that needed to be sung by a great country female artists, and sing it she did, right up to #1. Congrats to Leona and so well deserved. More #1's will be forthcoming from this beautiful talented lady. When you want to hear a country song, Leona Williams will sing it for you, or better yet, she will write a country song so you can study what country music is supposed to sound like.
I havesaid many times that country music is dying a slow death, but I will have to eat crow, because it will never die as long as Leona Williams has a breath to sing a country song. She has done it again and again. Sadly, country radio stations of today do not realize the priceless gem they have with this Lady of Traditional Country Music, and if only they would give her the opportunity to be heard by the masses, maybe country music could breathe again. She understands the meaning of great songs, she has not forgotten her roots, and she has not forgotten what a steel guitar and fiddle can do for a country song. There is not rock n roll sound in this woman's vocal chords. She makes no bones about her love for tradition of country music.
Let's congratulate Pretty World Records CEO, Charlie Ammerman, and his staff for their work with Leona's #1 single. Charlie knows what real country music should sound like and he had the vision to realize that Leona Williams is what country music is wanting to hear, and now thanks to his vision of Leona's talent as a singer/songwriter, there are radio stations in the U.S., Canada, and Europe who are playing what Charlie is sending to them. Incidentally, Leona Williams is as well known as any artist in the county music industry, but "SHE IS WHAT COUNTRY MUSIC STANDS FOR."
Article By Marty Martel