The Oak Ridge Boys At Cracker Barrel This Christmas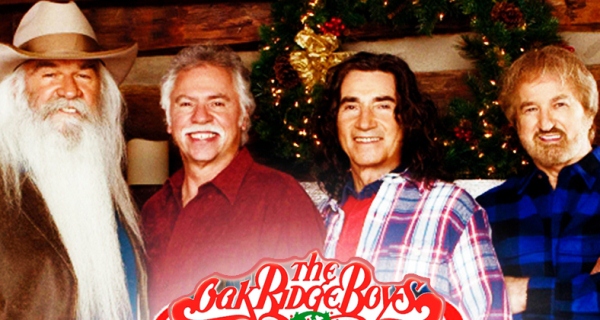 OAK RIDGE BOYS LAUNCHING HOLIDAY SEASON WITH NEW CHRISTMAS CD & MULTI-CITY TOUR
Exclusive Version of Christmas Time's A-Coming
Available at Cracker Barrel Old Country Store® 
.
Nashville, Tenn. (September 17, 2012) – The legendary Oak Ridge Boys will be filling the holiday season with the celebrated sounds of their Christmas Time's A-Coming CD (Gaither Gospel Series). The album is set to launch on September 25th.
An exclusive version of the CD is now available at Cracker Barrel Old Country Store®, featuring two heartwarming bonus tracks that capture the meaning of the season.
The masterful blend of new and traditional yuletide tunes is enhanced by the powerhouse group's renowned four-part harmonies.
The Christmas Time's A-Coming album marks the Oaks' sixth holiday CD. In November, the Grammy-winning group will be kicking off its storied Christmas tour of more than 20 years.