JK Coltrain Releases New Hit Song As Free Download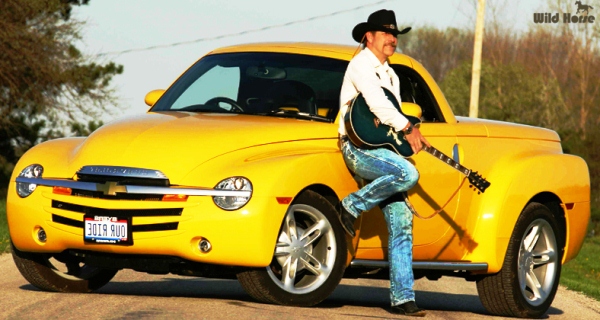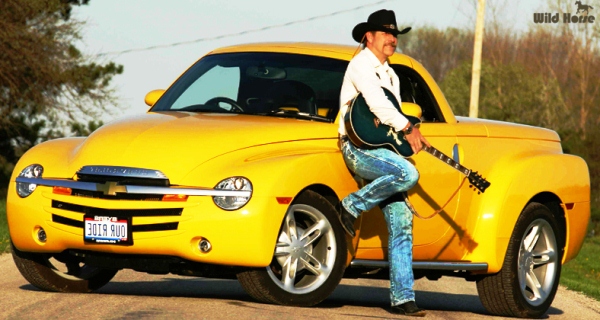 J. K. Coltrain was born in Columbus, Ohio. He spent his early childhood days between there and West Virginia where his parents operated a small Mom & Pop grocery store. His Dad also was an excellent auto mechanic and in fact owned a number of repair shops over the years and was a weekend stock car racer. That's one reason why J. K. is a Nascar fanatic to this day:)
.
J.K. grew up surrounded by music & musicians. His cousin, Buddy Starcher was a professional recording artist on Columbia Records and was a regular performer on the then popular Midwestern & Louisiana Hayrides. He also introduced the late Keith Whitley who first appeared on Buddys weekly radio show in Charleston, West Virginia when he was 8 years old. J. K. made his own first appearance on radio at age 12 and first TV appearance at age 14.
His Uncle & Grandpa performed together at churches throughout the South. That's where J. K. made his first appearance singing in church at the ripe old age of 11. His first professional job was at age 14 when he began singing with The Pleasant Hill Quartet. A well-known gospel group at the time.
Of course in his teens he had to try his hand in high school dance bands like Fire n' Ice and The Four Aces but by age 20 he had returned to his first love country music. At that time J. K. helped form a 7 piece country rock group called 'The Southern Express'. They garnered a great deal of regional success and opened for many popular groups at that time such as Pure Prairie League, The Nitty Gritty Dirt Band, Poco & The Marshall Tucker Band.In 1983 he left The Southern Express to pursue a solo career as his heart was with more traditional country music. He appeared to be taking the music business by storm as he was often the featured artist on Ernest Tubbs Midnite Jamboree and many popular Nashville nightclubs and was dubbed The Star of Tomorrow by Country Music News.
.

He first cracked the country music charts in 1987 with a self-penned song, West Virginia You're Still My Home on the Studio 7 label. Since then he had enjoyed a number of chart successes including being shown in the Top 40 in Europe for 41 straight weeks. He also has made many appearances on radio & TV including The Nashville Showcase, The Midnight Jamboree, Nashville On Stage, The Jerry Lewis Telethon & Stars of Tomorrow Show. J. K. has toured worldwide and worked with some of the greatest names in country music including Jerry Reed, Loretta Lynn, The Bellamy Brothers, Conway Twitty, Buck Owens, George Jones, Tammy Wynette & Jerry Lee Lewis to name just a few. In addition to still recording and performing on his own J. K. is now helping the new up & coming young artists serving as the President of Colt Records Nashville, Chairman of The Traditional Country Opry and hosting The Country Star Showcases. He was recently awarded The Texas CMA Entertainer and Best Country Album of The Year awards. J. K. Coltrain is a member of: Traditional Country Music Hall of Fame Country Music Association Academy of Country Music Country Legends Association Americana Music Association.In his 30 plus years of performing J. K. has remained loyal to his roots in country music and he greatly appreciates his many fans and supporters that have stuck with him through it all. Although J. K. has been performing for well over 25 years his website www.jkcoltrain.com is a never ending work in progress. So please visit JK there, as often as you can for new music, photos & news which is constantly being added.
J. K. has been busy producing and working with some new artists helping to build Colt Records. He just completed work on the title track for his next CD entitled Rise & Fall of A Honky Tonk Hero. So be sure and stay tuned for more from J. K. Coltrain and be sure and watch for his appearance in your neighborhood. We guarantee it is a show that you will not soon forget.
Press/Comments
J. K. Coltrain was one of the easiest to work with entertainers we have even had. We had to ask him to do a second show
.
Amie Barnes – Riverfront Steamboat Festival
. . Great show and good time had by everyone.
Entertainment Weekly
. Hard to believe how J. K. has managed to maintain all these years through all the musical changes in country music.
Matthew Cox – Cox Network Productions
  J. K. just keeps getting better n' better with age.
Paul Webb – Nashville Insider
  Best country act we have ever had period.
Warren Hughes, Ent. Director – Winchester Rodeo
  Folks in Philly are still laughing and tappin' their toes.
Janet Beachum – Entertainment Guide
  Country music as it was meant to be played.
Paul Overstreet – Entertainer
  J.K. has a real nice voice with a marvelous deep timbre.
Lori Shropshire, Music News Nashville
  I love your songs. You have one heck of a fine voice. –
Noel Schlachter – Music Forte
  JK is a man of great determination & talent
Ricky Lee Phelps, Entertainer
You can also download this JK Coltrain hit free, on Wednesday
at www.wildhorse.co.za or click on the banner for a direct download
JK Coltrain A Wildhorse Entertainment Featured Independent Superstar 2012