Allen Karl Talks About RhonBob Promotions


Allen Karl's tribute and recollection of beautiful memories of one of the most successful and loved promoters in country music, RhonBob Promotions.
Today I'm very saddened at the news that Rhonnie and Bob Scheuerman of RhonBob Promotions have announced that they will be permanently closing their doors forever to the field of artist promotions. The 17 years of dedication, commitment and loyalty that they have given to the country music industry will always be second to none. I will hold their memory and the deep appreciation that I have had for their undying honesty and integrity that has become a breath of fresh air in the field of artist promotion. I will miss RhonBob Promotions more than I can say. My career has flourished because of their efforts and I will miss them having my back and pushing me forward.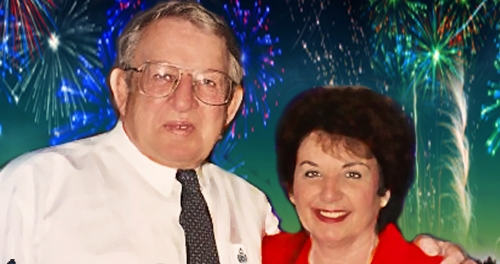 You know, many of you aren't aware that a couple of years ago when Rhonnie announced that she was going to retire, I called her and asked her to stay. I told her how much I needed her and that I felt like a child who was being so beautifully guided by this wonderful person, and by her retiring, I felt she had let go of my hand and I felt very lost. After that conversation, I was happy to hear that Rhonnie reconsidered and decided not to retire and came back to promotions. We've enjoyed so many wonderful accomplishments since then. I was so happy to have her back. The beautiful gospel song that she had written, "Jesus Heard Every Word" that I recorded with Donna Cunningham, went to #1 on the ECMA charts and so many other charts worldwide. That Jukebox Has A Mind of its Own, Lonelies Only Bar and Butterflies all went to #1 on the ECMA chart and many others worldwide. Yes, Rhonnie was back as only she knew how to be. I will always love her for what she has done for my career and the way she always believed in me. Do I want to call her now and ask her to stay? You bet I do, but I won't, because she's right, family does come first and I honor that with all my heart. But Rhonnie and Bob, please know, that there will never come a time, when this old country boy doesn't miss you, because in his mind and in his heart you will always be, the Best of the Best. I thank you both so much for the wonderful memories. With all the love for you both and best wishes for your family.
Respectfully, Allen Karl