Country Saddened By Loss Of Tom 'Cat' Reeder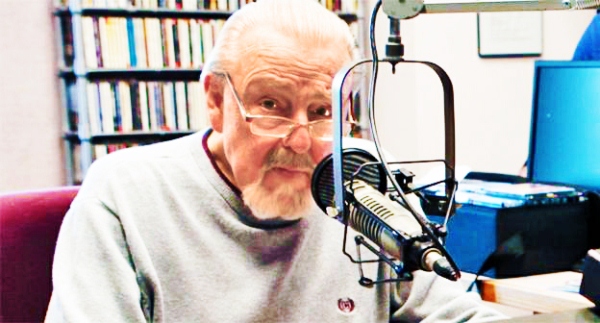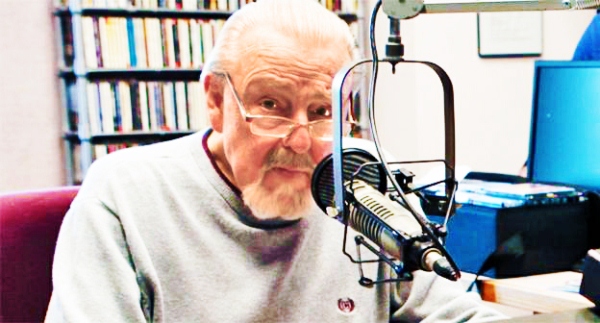 COUNTRY MUSIC SADDENED BY THE PASSING OF TOM 'CAT' REEDER
Tom 'Cat' Reeder died on Saturday June 30, 2012 at the age of 77, in Fairfax, Virginia after suffering a heart attack the week before. There will be a private family service in Alabama where he will be buried.  At this time, there are no public memorial services scheduled.  Thanks for Eddie Stubbs (WSM Air Personality) for providing me the above info. Tom "Cat" Reeder, longtime country music broadcaster and host of The Tom "Cat" Reeder Show on WAMU's Bluegrass Country, died Saturday in Virginia. He was 77. Reeder joined the WAMU lineup in 2001, becoming one of the hosts of Bluegrass Overnight and, later, the host of his own program. He hosted his final show on WAMU's Bluegrass Country on June 19 of this year. "We are saddened to learn of the loss of our friend and colleague, Tom. His voice and inimitable style on the airwaves will be sorely missed by his loyal fans both locally and throughout the global bluegrass community," said Caryn G. Mathes, general manager of WAMU 88.5 and WAMU's Bluegrass Country. A native of Abbeville, Ala., Reeder began his career in radio in 1956 at WARL in Arlington, Va., and moved to WDON in the 1960s in Wheaton, Md., to take over the morning drive-time slot with The Tom Reeder Show. "He was a simple country guy, not hard to understand, and when you heard him on the air, he was your friend," said Gary Henderson, host of The Gary Henderson Show on WAMU's Bluegrass Country. "That was his real forte." Reeder built a reputation as a broadcaster who preferred traditional country music to modern sounds. He not only connected with listeners, but also earned the respect of musicians and record labels, as well as sponsors, who clamored to have him read their messages on-air during his popular programs. In 1990, Reeder was inducted to the Country Music Broadcasters Hall of Fame in Nashville. "He didn't play the modern country music. It had to have roots. If it was traditional country, he would play it," said Henderson, who remembered Conway Twitty, Loretta Lynn, and Jimmy Dean as musicians Reeder liked to play on-air. Reeder met Dean while in the Air Force. Along with artist Clyde Beavers, Reeder co-founded Kash Records. He operated his own publishing company, Tom-Cat Publishing Company, and emceed shows around the country, including the National Championship Country Music Contest for more than 20 years. Reeder signed off each show with the tune of "Tom Cattin'," written for him by Tom Brunley and recorded by Buck Owens. He delivered the same daily farewell: "I hope you live as long as you want, and never want as long as you live. Bye bye, darlin'."
On a personal note:
When country music was really country music, Tom Cat was at the top of the list.  He was there for all of us when we needed our records played.  It just had to be country or he wouldn't play it.  When certain DJ's would not give us the time of day, and you would be surprised to hear some of the names who are now in the DJ Hall of Fame, but they wanted to play the big label artists, he never turned us away.  It was tough to accept those DJ's who passed us by, but then we would call Tom Cat and asked if he got our new record, and he would "sure, let's talk on air about your new song.  I've got it on the turntable now."  Not just my records but the list of artists is as long as the country music industry has been in existence.  He brought all of our hopes up by giving us the opportunity that is not given to so many young country artists in this new music they call country.  He would have never PLAYED A JASON ALDEAN RECORD-NEVER.  It is all rock and he disliked artists who carry the name of country with their music, and never knew what country should be.  He was a savior to so many of us who felt at times that our music was not good enough because so many of the radio stations would not play our music or give an interview.  He gave many of us the jump start we needed when we would be turned down by the big jocks.  He never turned down a good country record, and trust me when I say there were plenty of great country records back when I was recording.
There was no such things a rock producers producing country records as there is now.  Oh, I could go on and on, but this personal note is about a long time friend who was part of the cornerstone of country music being heard.  Ask Stonewall Jackson, Jean Shepard, Bill Anderson, Little Jimmy Dickens, Ray Price, and so many others.  The list of survivors who play traditional country is getting shorter each year, and I could name a few of my friends who are playing real country music.
Tom Cat Reeder gave me hope to stay in Nashville and record and tour because he made me a believer, and the same goes for many of my artists friends who know what I am saying is true.  Thanks Tom Cat.  He was a man of his word, and his word was make it country and I will play it.  He stuck to his word.
HE WILL BE MISSED AND IS MISSED.
God Bless Tom Cat. 
MAY HIS SOUL REST IN THE PEACEFUL ARMS OF OUR BLESSED SAVIOR.
Please keep Tom Cat's family in your thoughts and prayers.
Marty Martel