Cowboy-Lone Tragically Dies In Road Accident
Independent Superstar Cowboy-Lone and Her Husband Carl Die Within Hours of Each Other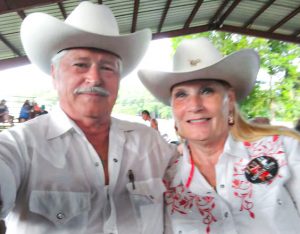 Fans of Cowboy-Lone, are in shock by the tragic death of their favorite Country music singer. From posts on social media both Lone and Carl, her husband were on their motorcycle heading toward Rogersville when a big truck and trailer unexpectedly pulled out in front of them.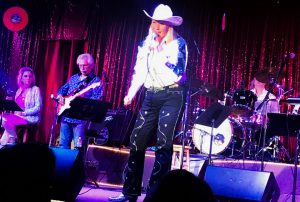 It is alleged that a tractor-trailer pulled out from a gas station taking up the whole road as it crossed the street without noticing the approaching motorbike. Carl apparently had no time to get around the tractor-trailer or to stop in time before colliding with it. Both Lone and Carl were on one motorbike at the time when the tragedy struck. It is said that Lone died at the scene and Carl died a few hours later at the hospital. It is so sad how some of us have to leave this world, for if they only went back to their front door to check if was locked they would not have lost their lives on this tragic morning.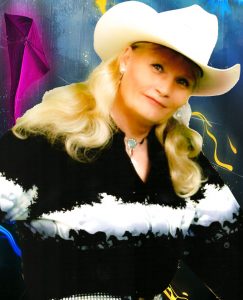 Cowboy-Lone as most all of you know was her stage name, with her real name being Marianne L Esch. She was best known for her award-winning Christmas song, "Dear Santa" and her Country performances singing live while sitting on her favorite horse. On behalf of the music industry, we offer our condolences to Lone's family, friends, and what seems to be thousands of fans worldwide. Lone was special and at AirplayExpress she was an Independent Superstar and will be remembered as one.
.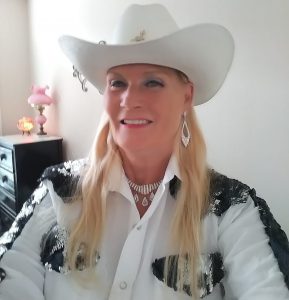 Cowboy-Lone Biography (Shortened Version)
Cowboy-Lone is a Traditional Classic Country Singer-songwriter from Denmark. Lone has been living in the USA for the past 13 years and mostly loves to perform her style of Country music to the people. She loves to see the smiles on their faces, and hear the applause when she is entertaining a crowd with her music. Cowboy Lone started singing back in 1997 while riding her horse Rico on the ranch. As a child she has always had a dream of sitting on a horse while singing Country Music. Although Cowboy Lone is now living in the USA she has performed as an International singer in Sweden, Germany, Norway and Denmark. Cowboy Lone has been very popular on AirplayExpress and now releases her songs through AirplayExpress for International Radio promotion.
.
– WHISNews21