Marty Martel a Legend In The Music Business Dies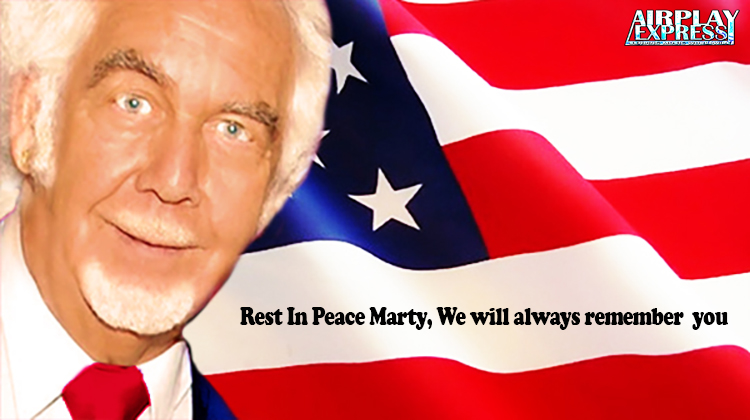 Marty Martel A Legend In The Music Business Dies
Sad news As one of our great Nashville music industry friends Has Passed Away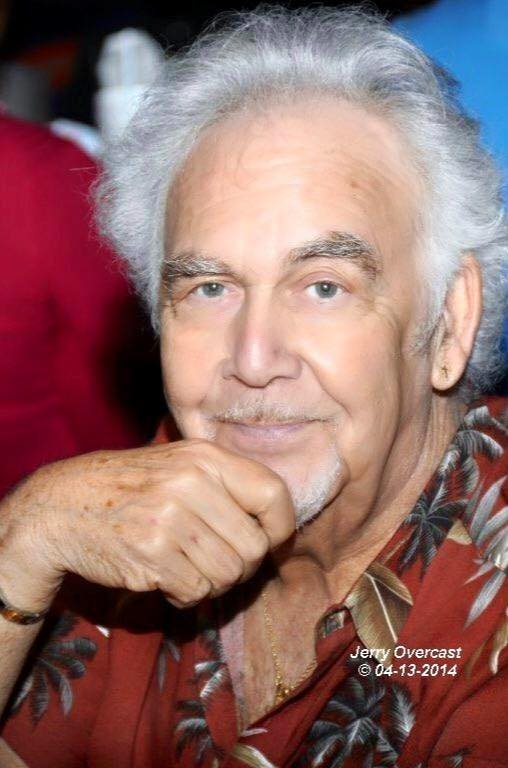 When in Nashville and in the company of the music industry crowd and you mention the name "Marty Martel" everyone knows exactly who you are talking about. It is safe to say that Marty Martel not only was but is a Legend in the music industry in Nashville. Marty Martel, has done so much and been more places than most people we know. During Marty's exciting and successful career, he has performed as a solo artist on tour, a bandleader, written #1 hit songs and currently still a world-class promoter, booking agent, producer and that's just a few things that come to mind when mentioning some of Marty's accomplishments.
He writes books and articles for various print and internet web sites. Marty even had his own weekly news program on worldwide radio, called "Off The Cuff News" where he tells the news like it is and Off The Cuff. He has known and been friends with most everyone in the music business, and we mean everyone, you name them Marty has known them and still knows them. Marty has earned the respect of all who have had the privilege of crossing his path, and everyone respects him for his knowledge and integrity in this the music business. He owns his own promotion companies and lives and operates mostly from Nashville Tennessee. There is so much more to Marty than what we have printed here,
He will be missed by all who knew him and those who may not have heard of him, as if there is anyone, will wish they did know him. He was a great man and a friend to all, Hall Of Fame Member, Marty Martel.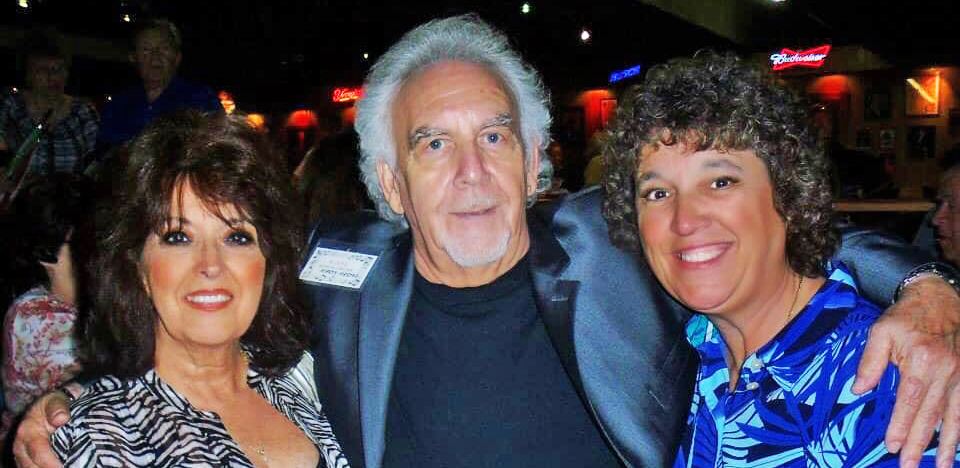 Donna Cunningham: This morning I lost the man who is responsible for getting me started in Nashville. Mr. Marty Martel. He believed in me and loved the idea that I was older when I got started in the business. I met him on his birthday in 2008. He set up the first meeting at John A's and I knew we would be great friends when he walked through the door. Three years later he introduced me to Allen and because of that, I've had this career. Marty arranged for Allen and I to record our first duet together and several others after it. I will always be so grateful.
Marty had a sense of humor that I loved. There was always an ornery little twinkle in his eye. He always said what he thought and I admire that. I've lost track of the number of lunches and dinners we shared, too many to count, but I always looked forward to seeing him. He would call on the phone and ask, "How's my Ohio girl?" He will always have a special place in my heart. My sympathy and love to Tammi, Brittney, Chris, Deron & Shannon. "Thank you, Marty, for everything. Love you always."

Tom Wardle: Just learned that my long-time old friend, Marty Martel, has passed away. Marty was a recording artist in his younger days and became very active in the country music scene as an artist manager and promoter. He put together many outstanding package shows. Rest in peace, old friend. You'll be missed.
Harley Back: really sorry to hear this, me and Marty go back a long way, Played bass for him about 4 or so years, we had some really good times together R.I.P my friend.
Thomas Paden: I knew Marty for 30 years and he has recorded many of my songs on the artists he's produced. He was a nice guy and this news is so sad to hear. Rest In Peace Marty.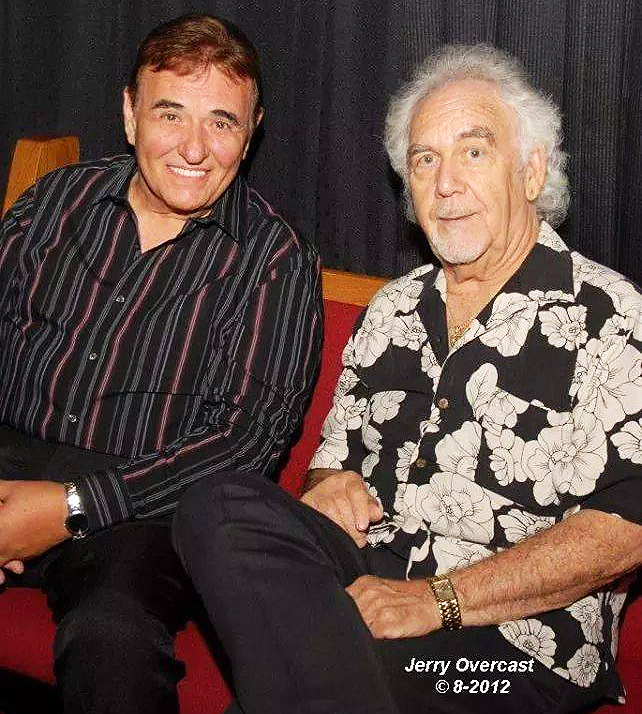 Allen Karl: I just wanted to say a couple words about a truly dear friend that we've all just lost.  Marty Martel was an icon in Nashville, Tennessee. He was my promoter for many years and that working relationship turned into a personal one.  He helped me take many songs to number one both here in the US and also in Europe. He became one of my dearest friends, my promoter, and the man who gave me advice, he was always there for me as I hope I was for him. He's the one who introduced me to Donna and helped to make our career become one of the most successful duos in independent country music. I haven't been able to see Marty for a while because of his illness but last June  Julie Richardson brought him to a Century II Show and we brought him up on stage to honor him for "Don't Tell Me That You're Gone" a  song he wrote that Donna recorded which went to number one on several charts. It was a very special evening that I will always keep it in my heart just as I will always keep Marty in my heart. He was a very talented man, a very special man, and a dear dear friend. RIP, Marty, the country music business has lost a great friend, as have I.
Dean Holmen: Very sorry I only got to meet him the one time at our Show Donna. I always heard a lot of good things about him. Sorry for your loss.
Julie Keech-Harris: Oh my gosh so sad to hear this, Marty was an awesome guy, I hold dear some of his talks and advice he gave me. Praying for all his friends & family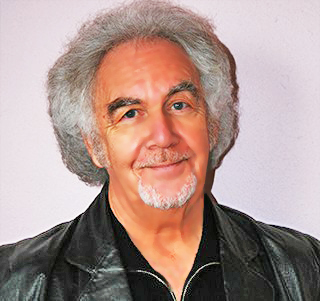 Terry Crabtree: Very sorry Donna, he was a good man and good to you, I'm glad I got to meet him!!
Michael Grande Polacco: Beautiful memories of a wonderful man. The loss of a dear friend is a deep hurt. But think of how blessed you are to have had him in your life. RIP Marty.
Chuck Hancock:  Oh so sorry to hear about Marty. I loved that man. He believed in my music and promoted me for several years Everyone respected and loved him
I will miss him and never forget his dedication to me and my music
Brenda Porter-Key: So sorry to hear this…Marty was a wonderful guy and will be missed by very many. He was one of the first people Ross and I met when we came to Nashville in early 2011. He will be greatly missed…. Prayers for all… RIP Marty.
Shar Stephens: So sorry. He was a good friend. God Bless, RIP "Go Rest High On That Mountain" You will be missed.

There were hundreds of comments on social media about Marty. It is very clear that so many loved this man and are terribly saddened by his passing. Please keep in your prayers the immediate family and all of us who loved him so much. He will be greatly missed but now he enjoys the rewards of our God's Heaven's.
[youtube https://www.youtube.com/watch?v=qRxD_VD1EFk&w=750&h=420]
Marty Martel, has done so much, and been more places than most people we know. During Marty's exciting and successful career, he has performed as a solo artist on tour, a band leader, written #1 hit songs and a world-class promoter, booking agent, producer and that's just a few things that comes to mind when mentioning some of Marty's accomplishments
 – WHISNews21