Rhonnie Scheuerman Sadly Passed Away July 17th
The Life of A Good Hearted Lady In A Rough and Tough Business finally Ends July 17, 2020
Rhonnie will be missed by all who knew her and admired her. She was truly an inspiration to all.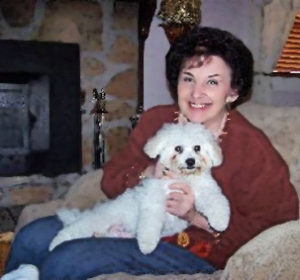 Rhonnie Scheuerman of RhonBob Promotions,  a legend in the Independent Music business and a multitalented friend to all whom she ever worked with or knew, passed away on July 17h after suffering for years with dementia.
Jack Hodge, who affectionately referred to Rhonnie as,"One Of God's Helping Hands'" in his Circuit Rider Magazine, mentioned that Rhonnie a cancer survivor of 43 years while including all Rhonnie's awards and special songs she wrote or co-wrote during her long and successful career in a special story about Rhonnie in January 2007.
The hugely popular Nashville based Country Music Recording Duet singing partners, Allen Karl and Donna Cunningham had a huge worldwide hit with one of the very special songs Rhonnie wrote especially with Allen and Donna in mind titled "Jesus Heard Every Word I Never Said"
"I will always love her for what she has done for my career and the way she always believed in me please know, that there will never come a time, when this old country boy doesn't miss you" Allen Karl. "RIP to you, a talented and sweet lady. We thank you so much for your foresight and your belief in our abilities. You will be sorely missed." Donna Cunningham
Rhonnie together with her husband Bob ran a very successful Music Promotion company called "RhonBob Promotions" They had many big names on their books some of which are still performing and singing today.After Rhonnie retired she started writing a daily inspirational column on WHISNews21 which ran for almost 4 years and she never did never miss a day, in which she wrote articles of inspiration to all who wanted or needed some inspiration on a daily basis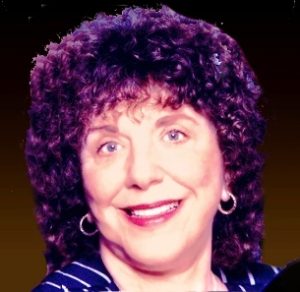 Judy Welden one of her Rhonnie's closest and dear friends affectionately called her, "The Queen Of Themes" as she wrote more "Cause Songs" than she ever did. They met in the '90s when they were both members of the Tennessee Songwriters Association.Judy and Rhonnie soon became good friends and started writing songs together. Judy called her the "Idea" person as Rhonnie would come up with the idea and lyrics of a song then Judy would finish the lyrics off in order to write the melody line. Judy and Rhonnie wrote many songs together while, "Your Hand Print on my Heart", and "Let's Make America Great Again" were just two of many.
"I will always remember Rhonnie and the 20+ years we were friends & co-writers! Now one of God's angels, she most likely now is composing  joyous songs for them!" Judy Welden
Rhonnie will be missed by all who knew her and admired her for her kindness, loyalty, honesty, and friendliness in a business that needed people like her so badly. She was truly an inspiration to all. Rhonnie may you rest in peace and enjoy the rewards of having lived your life as a child of our God.
 – WHISNews21 with input from Judy Welden