Patty Patrick Updates On Stephen A Love's Tour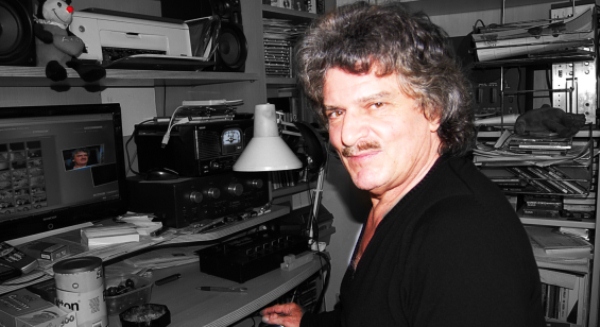 This article sent in by Patty Patrick: Stephen arrived on 14 June, visiting me and my radio station Radio St. Florian am Inn in Austria. He was accompanied by his close friends, Linda and John. This is what Stephen posted on facebook:
STEPHEN A LOVE with PATTY PATRICK at RADIO ST. FLORIAN AM INN, here in AUSTRIA near the GERMAN border in BAYERN to support our new single LONESOME TOWN !!!! Magnificent scenery, charming people, delicious Inns with scrumptious plates of BAVARIAN pleasures ! This is what TRAVELIN MAN is all about ! It a tough job, but someone has to do it ! Departing for BERLIN, to hit the stage at the wonderful SOMMERFEST in FOREST CITY, the summer COUNTRY MUSIC FESTIVAL in Western City with AND FRIENDS BERLIN !!!!! PATTY PATRICK at RADIO ST. FLORIAN AM INN, with her vast promotional experience & expertise, has made the trip real DIAMOND quality !!!!! Her attention to detail, the artists she smiles upon & supports, 
is what every entertainer dreams & wishes for ! There will NEVER BE ANYONE ELSE BUT YOU !!! (Stephen laughed when he read my comment: Thank you Stephen.
 I will remind you of this when this sexy good-looking blonde approaches you – hehehe Patty. I love you, too) Stephen was scheduled to stay here until the weekend and fly out on Sunday. But I messed it all up. Secretly I worked during the night before to get him into the summer festival in Forest City, a Western City in Neuenhagen close to Berlin, looked up the flight schedule, changed the hotel booking, arranged for accommodation and contacted my friends in Berlin to pick them up. In the morning everything was set up. But Stephen did not know anything about it. I gave him the complete re-written tour plan in the afternoon. And his eyes got as big as saucers (I loved it!) We went sightseeing that day, looking at the big Inn River and having traditional Austrian food at Schaerding's most famous restaurant "Bums'n". Ask him what that means, grin-grin. This morning, Friday 15th I picked them up from the hotel and we spend all day in our radio studio.
We talked about music business, new ideas, new songs, listened to music and he played guitar and sang for us a Capella. LOVELY! Just like his name. Then we had something to munch on: Bavarian Hax'n (pig's knuckles) oven-baked…And I took them to the German Autobahn (highway) where they headed to Munich airport to catch the flight I had reserved to Berlin. 
Will keep you posted as soon as I get more information from Berlin. Tell everybody that this man is something special. He is very talented and a wonderful person. I feel very honored that he took time to see me and will ask him to come back as soon as I have worked out something…Just in case Stephen does not have the time to report to you since he is on the move to the next location,  I am enclosing some pictures from the country festival in Berlin. He was on stage with my friends from and friends Berlin and they took him to different locations to sing. They had jam sessions at their home and a good time together. People were fascinated by him, and I did not expect anything else. This man has a way to creep in your system…I call him a heavyweight in country music. One picture is with Amelie, my little dog and radio assistant – taken in Austria right next to the river INN. I want to thank my friends Ulla and Ralf from Andfirendsberlin for their courtesy. It feels good to have friends in this hard radio and music business.
Regards, Patty
Radio St. Florian am Inn www.rsf1.at
Stephen A. Love is Proudly Promoted By
James Allen/James Allen Promotions