Buck T.Edwards Has A Story To Be Told Here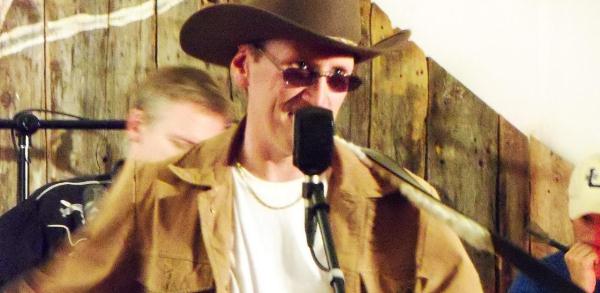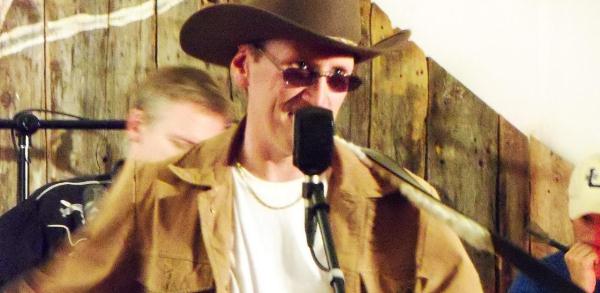 Raised in a farming family in rural Maine,  Buck learned the guitar from his Canadian uncles who were prominent musicians in the Maritimes. (In a strange coincidence he also he ran on the cross country team in High School with noted folk singer Ellis Paul.) After a stint in the military which exposed him to country and roots music in Texas and Mississippi, Buck moved back home to attend college and sang or played lead guitar and bass in such varied groups as The Hummingbirds, Treehouse, Peter Gunn, Gloria Jean and the Easyriders, WOW and Mammoth before settling on Country as his main focus. With his knack for writing catchy melodies, Bucks past bands have been selected for such honors as: Best Pop Act in the City, Jim Beam artist development grant recipient and performances at national music conferences and label showcases. Recently Buck was selected for the Colgate Country Showdown by WKLB in Boston, the Whaling City Festival in New Bedford, MA. , and Greenfest in Boston, MA.
Buck has performed over 500 gigs at last count and has appeared onstage in over 20 states. Always a prolific songwriter, Buck continues to perfect his craft with regular sojourns to Nashville to learn and write at NSAI's advanced songwriter camp with seasoned pro's such as John Ims and James Dean Hicks. He has also performed on stages around musictown such as the Blue Bird Cafe where his material was very well received and co-written with the Blue Birds booking agent and number one songwriter Barbara Cloyd. What will happen in this next chapter only time will tell but rest assured we'll all enjoy coming along for the ride!
You will find some great music by Buck T. Edwards 
available for free download on Wildhorse Entertainment click on banner below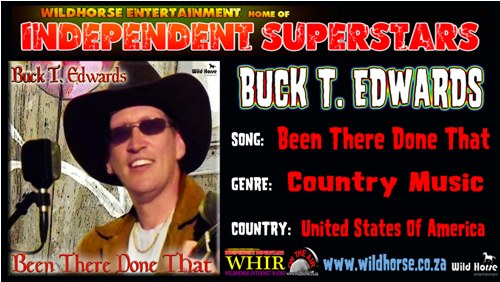 Summer is here and the living is easy! After a long winter in the studio Buck's ready to strap on the six string and will be celebrating his birthday in Portland, Maine on June 15th at 8:00 p.m. at Andy's Old Port Pub. A lot of my Portland friends are on this list so I hope to see you there! 🙂
The free song of the month is "Hotdog it's Saturday Night" from the album Loaded Gun. A great summer rock n' roller, I hope you enjoy it and share it with friends!
Best wishes for a happy summer and say hey anytime! 🙂 Buck