New Johnny Cash Museum Just Off Broadway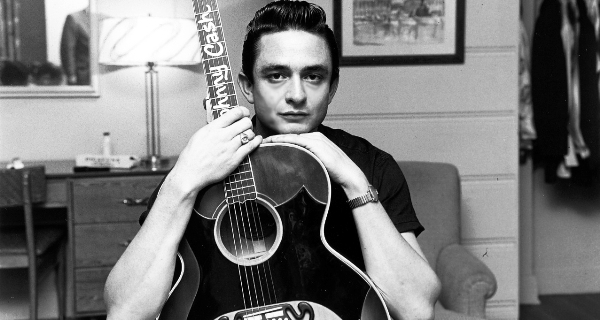 A new downtown museum dedicated to the life and music career of the late "Man in Black" will feature 18,000 square feet of memorabilia, interactive exhibits and a 250-seat auditorium, organizers of the new Johnny Cash Museum announced today in their formal unveiling of its permanent home. The museum, located in a former upholstery store at 119 Third Avenue South, will open sometime this summer, although no exact date has been set, said founder Bill Miller, a lifelong friend of Cash. Miller estimates it will cost him and other unnamed private investors behind the effort an estimated $7 million. Miller, along with three generations of Cash family members that included son, John Carter Cash, brother Tommy and granddaughter, Chelsea, announced the plans at a midday news conference.
The museum's formal launch Tuesday comes just days before what would have been Johnny Cash's 80th birthday on Feb. 26. "This is the realization of a long-term dream," Miller told a gathering of music industry insiders and downtown business officials packed inside the new site for a news conference. Said John Cash: "My father and mother had a way through honesty and truth of spirit. It's not about the glamour or about making it for Nashville. This is about spreading their spirit." While plans and projections for the museum are still coming together, Miller expects the museum to draw about 150,000 visitors per year.
It's located just off Broadway's main tourist drag on Third Avenue South, between the Karma Lounge and a western wear store called Hats Boots.
The two-story brick building is within a block of the County Music Hall of Fame and Museum and a short walk from Ryman Auditorium.  Miller said he estimates the museum, which will be privately run, will charge visitors $13 admission. Its memorabilia will be donated from the collections of the Cash family, Miller's collection, a former Cash museum in Hendersonville and donors, including the Rock and Roll Hall of Fame, which has offered to lend the effort Cash's legendary Gibson guitar, Miller said.
Anita Wadhwani at awadhwani@tennessean.com or 615-259-8092.