James Allen With 5 Songs On ECMA Top 10 Charts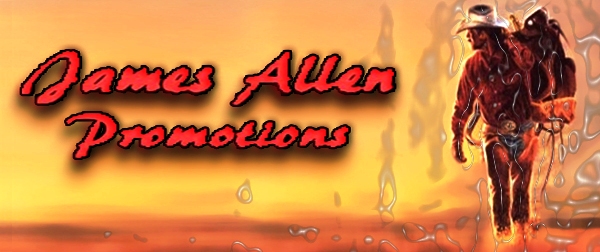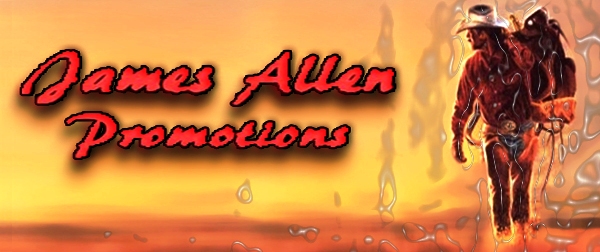 You cannot keep a good promoter down, James Allen from James Allen Promotions has been in and out of hospital for the last few weeks and his health has not been what he would like it to be but none of this stops him, he just keeps on getting up and shows the world what can be done against all odds.
James has 5 out of 10 songs on the latest ECMA Charts right now. Stephen A. Love is number 1 for the 3rd straight chart….Stephen has a new song "Travlin Man" that is receiving lots of airplay and James suggests if DJ's don't have the song to please just mail him and he will send it out immediately.
1. Stephen A. Love – "Never Love Anyone Else But You"
2. Allen Karl – "Lonelies Only Bar" has been #1 on ECMA
4. Allen Karl & Donna Cunningham – "Jesus Heard Every Word I Never Said" written by Rhonnie of RhonBob Promotions
7. Allen Karl "Butterflies", great line dance choreographed by Rafel Corbi. A very popular line dance group from South Africa "The Rodeo Girls" has honored Allen Karl by sending in a video they recorded to Allen's hit song "Butterflies"
10. Allen Karl – "That Jukebox Has A Mind Of Its Own" has been #1 for 7 ECMA Charts.
James thanks all DJ's from Europe for their great support of Allen Karl and Donna Cunningham "Jesus Heard Every Word".It is a beautiful song written by Rhonnie Scheuerman. James hopes that the European DJ's will please keep the airplay going, as he would love to see this great song go to #1.
James also announces that they are still taking on tour dates for Allen Karl, as his tour begins April 1st. If anyone is interested in Allen Karl doing a show in their country, or just to stop by their radio station, to please email James, and he will do everything to make it happen.
James thanks all the artists and DJ's worldwide for their fantastic support and for sharing the music with the world,
James also wanted all to know that everyone has been so nice him, and he hates to leave any of the names out but he will try to mention them all. Some of the people that come to mind such as Patty Patrick, Hermann Lammers Meyer, Jerry Mac, Rhonnie Scheuerman, Frans Maritz, David & Julie, and there are more as the list goes on………
Member ECMA and Lifetime Member CMA
Well James we here are Wildhorse Entertainment, just don't know how you do it, but then again you are a Legend in this business, and a Living one, we must add, thank goodness. So if anyone can do all this it is you, and as always you prove it to the Artists, DJ's and your Friends, day after day.