Patty's Patrick's European News From St Florian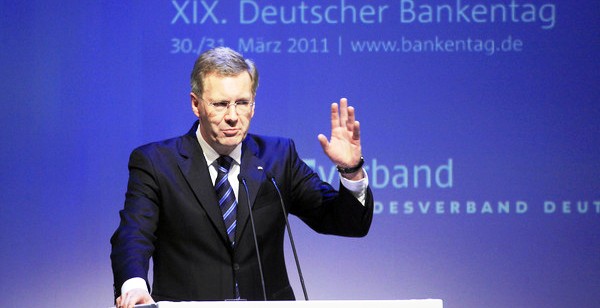 Goodbye Christian Wulff,
Germany's Federal President finally resigns:
For more than two months Germany's Federal President Christian Wulff has tried desperately to keep his position and to survive all allocations. On February 17, 2012 at 11 hours Central European Time he declared his resignation. In a press conference he said that he has made many mistakes while being in office. People have lost trust in him and he can, therefore, no longer act as the Federal President.
It has been reported by the media that Christian Wulff has used his position to gain personal and financial advantages in exchange for boosting and promoting companies of various business friends. A series of scandals, his threatening calls to editors of BILD-Zeitung, Germany's biggest daily newspaper, to stop reporting and many lies to the public have cost him the presidency.
This is the second time that Germany's Chancellor Angela Merkel has lost a candidate she has supported for the presidency. A heavy blow for her and her party CDU which puts her coalition's majority in danger. She will no longer be in the position to appoint another candidate of her choice alone.
Horst Seehofer, CSU and chief of the Bavarian Government will act as interim's president until all parties have agreed on a new candidate for presidency.
………………………………………………………………………………………………………………………
At least in Germany they resign, in South Africa they stay on and continue with their business.