World First For Steve Adkins & James Allen Promotions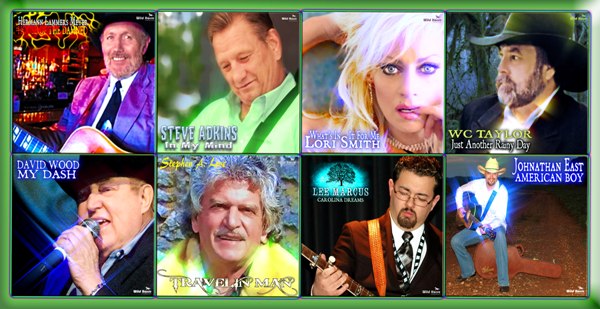 Wildhorse Entertainment is proud to announce that they will be offering Steve Adkins's brand new single "In My Mind" for free download a week ahead of it's International release with the kind permission of both Adkins and James Allen of James Allen Promotions his international promotions company. This is a world first and something that has never happened before in the history of music. James commented that, "I am always open to new ideas and this is something I would never have done before, but it's 2012 and times have changed. This will give Steve's latest release a head start." We then asked James if he thinks he would regret his decision and his answer was very clear, "After a long discussion with my artist about the free download idea, we decide to go ahead and do this, hell man it could even be the 2012 answer to a million dollar press release."
Wildhorse Entertainment thanks Steve Adkins for agreeing to let us release his latest single "In My Mind" as a free download and especially James Allen for his clear vision of the future and for giving us permission to do what has, up and until now, been impossible, by releasing a new song for free download days before it's official international release date.
This to us is like our first taste of Coca Cola, and to
James Allen for taking such a giant leap into the future
 

 

Other Great New Hits Songs Available For Free Promotional Download Available This Week from Wildhorse Entertainment are:

 

Hermann Lammers Meyer – The House Of The Damned

Lori Smith – What's In It For Me

WC Taylor – Just Another Rainy Day

David Wood – My Dash

Stephen A. Love – Travelin Man

Lee Marcus – Carolina Dreams

Johnathan East – American Boy

     
These are some of the Best Independent Artists in the World today,
 please support them by downloading their songs
Our Wildhorse Independent Superstars Country TOP30 Download Chart Show
is based
solely on the amount of downloads each song gets during a full calendar month.
This very popular show is

Hosted by Ed Dailey and

 is now broadcast in Austria, Germany, Holland, South Africa and the USA
for Wildhorse Entertainment