New CD Collaboration Dedicated to Waylon Jennings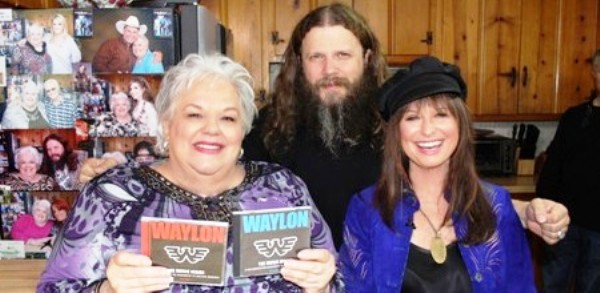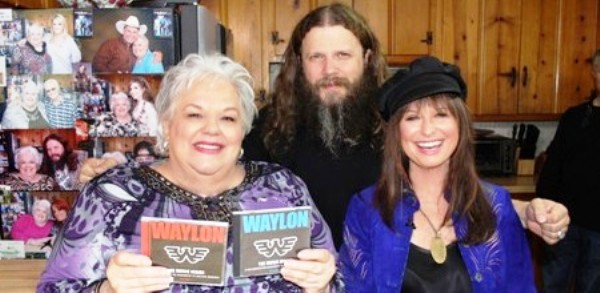 Nashville, Tenn, Average Joes Entertainment, in conjunction with Scatter Records, announced the official release date for The Music Inside: A Collaboration Dedicated to Waylon Jennings, Volume II. The album will be available for pre-sale purchase digitally on January 24, 2012, with availability at retail starting on February 7, 2012.
The eleven-track album, and the second of a three volume series dedicated to the late Waylon Jennings, features country music artists performing the hit songs that made Jennings a household name. The Music Inside, Volume II boasts a solid lineup of artists each of who were heavily influenced by Jennings' legacy. The lineup for Volume II includes Dierks Bentley, Justin Moore, Hank Williams Jr., Jessi Colter, Montgomery Gentry, Jewel, Jack Ingram, Colt Ford, Josh Thompson, Pat Green and Wyatt McCubbin.
"I feel like this project could very likely break another sound barrier," says Jessi Colter. "Waylon was so original. For his songs to be sang by other people and to take me somewhere else is not an easy task."
Recording for the three volume series started over three-and-a-half years ago, and has been a labor of love for Jennings' widow Jessi Colter; son Shooter Jennings; and guitarist Reggie Young. They, along with producer Witt Stewart, have assembled a star-studded roster of artists to pay tribute to Jennings and highlight his undeniable musical and cultural influence.
Colter adds, "I've been pleasantly surprised of the fact that the people involved chose to make the songs their own. They add something to it and to me that's what makes it interesting. They made it their own because they could never walk in Waylon's tracks. They'd be stepping in holes."
Waylon Jennings is recognized as one of the key players of country music's 'outlaw' movement. Jennings was in good company with fellow artists of his time including Johnny Cash, Willie Nelson, Merle Haggard and Kris Kristofferson. They were the musical talents who defined a new genre of music with rebellious attitudes, which, in turn, translated over into their music. The 'outlaw' rebellion denied Nashville's straight-laced model and brought the era of whiskey-drinkin,' bar brawlin,' woman lovin,' country music to the forefront.
The Music Inside: A Collaboration Dedicated to Waylon Jennings, Volume I, was released last year and available now.
The Music Inside: A Collaboration Dedicated to Waylon Jennings, Volume II Track Listing:
1) Lonesome, On'ry and Mean – Dierks Bentley
2) Waymore's Blues – Hank Williams Jr.
3) Good Ol' Boys – Montgomery Gentry
4) I Ain't Livin' Long Like This – Justin Moore
5) Bob Wills Is Still The King – Jack Ingram
6) Only Daddy That'll Walk The Line – Colt Ford
7) Rainy Day Woman – Pat Green
8) Love of the Common People – Josh Thompson
9) Mama – Jessi Colter
10) Dreaming My Dreams With You – Jewel
11) A Long Time Ago – Wyatt McCubbin (BONUS TRACK)
For a review copy of The Music Inside: Waylon Volume II email: publicity@averagejoesent.com
Media Contacts:
For Average Joes Entertainment:
publicity@averagejoesent.com
For The Music Inside: Waylon Volume II:
Absolute Publicity, Inc
Don Murry Grubbs / don@absolutepublicity.com
615-275-8380