10 Grand Ole Opry Facts You Might Not Know (Yet)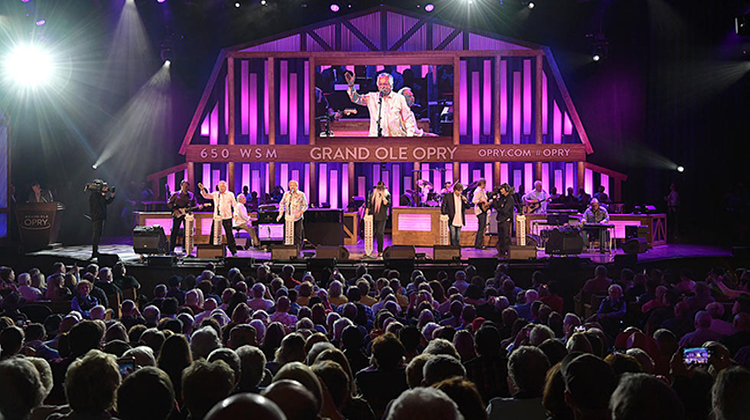 Ten Grand Ole Opry Facts You Might Not Know
The rise in popularity of the Grand Ole Opry helped Nashville
Often described as "country's most famous stage," the Grand Ole Opry is the world's longest-running radio show, in country music or otherwise. The Opry's radio broadcasts began on Nov. 28, 1925, and a weekly show has been broadcast for more than 4,600 consecutive Saturday nights. The Grand Ole Opry's Saturday shows are broadcast on WSM-AM, a Nashville-area radio station, and also on SiriusXM satellite radio. Shows now also take place on Friday nights and some seasonal Tuesdays and Wednesdays.
The rise in popularity of the Grand Ole Opry helped Nashville grow into country music's home base. Keep reading to learn more about "the show that made country music famous," and how it became the live music powerhouse that it is today.
In its nearly 95 years, the Grand Ole Opry has had six homes.
The Grand Ole Opry radio show began in November of 1925 in the office of the National Life & Accident Insurance Company in downtown Nashville (one of the founders of the company was fascinated by radio and built a studio). The live show quickly outgrew the insurance office, however, so it moved to the Hillsboro Theater (now the Belcourt) in 1934, then to the Dixie Tabernacle in 1936.
After that, Opry shows moved to the War Memorial Auditorium, in 1939, before finding a home at the Ryman Auditorium in 1943. The Grand Ole Opry moved to its current complex, the Grand Ole Opry House, in March of 1974.