Why Did George Strait Quit Doing Interviews ?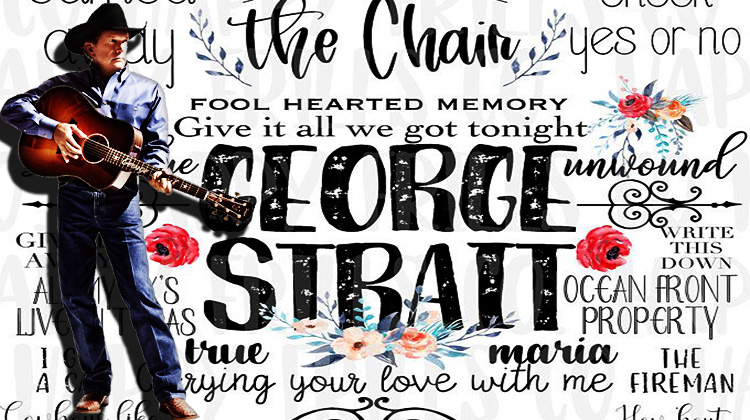 Secret History: Why George Strait Quit Doing Interviews
Plus Living Like a King: George Strait Through the Years
.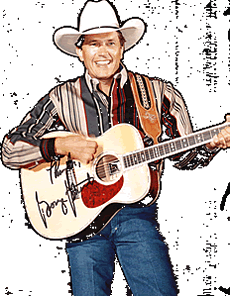 Interviews and media sessions are an essential part of promoting your music … unless you're George Strait. The Country Music Hall of Famer all but quit doing interviews more than 30 years ago, and it's hard to argue he's worse for it.
Nobody has more No. 1 hits than King George, and few have consistently sold as many concert tickets as the Texan. His laid-back approach to country music hasn't been duplicated. These days, you're taught to "make the rounds" early and often to forge relationships with key programmers and entertainment personnel. Those who buck the trend gain a bad reputation that haunts them later.
Yet here's Strait, a 67-year-old country recording artist and live entertainer who's as likely to sit down for an interview this year as you are to find $100 on the sidewalk. He admittedly quit talking decades ago for a very personal reason. A 2017 piece in the New Yorker outlined his reasons and provided key insights to what drives Strait today. Still, he's very much an enigma, even among his own team.
Strait's career caught fire in 1981 when "Unwound" became a Top 10 hit. That song was worthy of its own episode of the Secret History of Country Music. Even real George Strait fans probably don't know all the details about the lucky break (and other artist's misfortune) that cleared a path for his success.
Live Like a King: George Strait Through the Years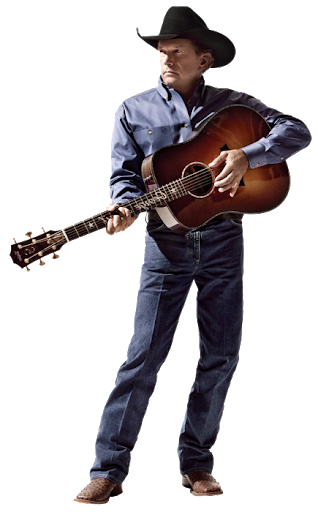 George Strait, 1981: King George Strait launched his career with the single "Unwound" in 1981. The track was featured on his debut album, Strait Country.
George Strait, 1986: Strait snagged two ACM Awards in 1986. He was named Top Male Vocalist for the second consecutive year, and his album Does Fort Worth Ever Cross Your Mind also brought home the ACM prize for Album of the Year (again)
George Strait, 1987: In 1987, George Strait released his seventh studio album Ocean Front Property and it was groundbreaking for not just country, but music in general. The album was the first ever to debut at No. 1 on the charts
George Strait, 1989: 1989 was a big year for George Strait, as it was the first year he was named the CMAs Entertainer of the Year — an award he would win two more times.
George Strait, 1992: In 1992, Strait added 'actor' to his resume. The singer played the lead in the film Pure Country in addition to contributing to the soundtrack with "Heartland" and "I Cross My Heart."
George Strait, 1995: In 1995, King George released his highest certified album. Strait Out of the Box sold two million copies! He also took home an ACM Award for "Check Yes or No" that year.
George Strait, 1996:1996 was a huge one for Strait at the CMA Awards. He took home three pretty big awards that year: Single of the Year, Album of the Year and Male Vocalist of the Year.
George Strait, 1997: Strait began to headline the George Strait Country Music Festival in 1997, and the event lasted for several years. Once again, he also racked up awards at several esteemed events.

George Strait, 2002: In 2002, George Strait performed at the 37th Annual Academy of Country Music Awards. He also played himself in the movie Grand Champion.
George Strait, 2004: Strait reached 51 No. 1 hits in 2004 with his song "I Hate Everything." That year, he also released his 50 No. 1 songs on one epic greatest hits album.
George Strait, 2006: This was an important year for King George, as he was officially inducted into the Country Music Hall of Fame. He performed "Give It Away" before accepting the huge honor.
George Strait, 2007: In 2007, Strait earned his 55th No. 1 hit with "Wrapped." He also spent a good portion of the year touring alongside Ronnie Milsap and a young Taylor Swift.
George Strait, 2009: George Strait was given the ACM Artist of the Decade award in 2009. Another country icon, Garth Brooks, presented Strait with the trophy after an all-star tribute concert.
George Strait, 2010: In 2010, Strait was given a huge honor by Billboard magazine when they named him the Top Country Artist of the Past 25 Years.
George Strait, 2012: In 2012, Strait shocked fans by announcing his plans to retire from the road. The legend's Cowboy Rides Away tour would be the last time fans could catch him on a lengthy headlining tour.
George Strait, 2013: At a press conference in the fall of 2013, Strait revealed the dates for his final tour. He let fans know that after his dates in 2014 ended, he'd be absent from stadiums, but that he would continue to record music and play live as he felt the need.
George Strait, 2014: In 2014, Strait performed on tour for the last time. His slew of tour dates included other huge artists there to support him, including Jason Aldean, Eric Church, Sheryl Crow, Miranda Lambert and several more. His final date was on June 7 and had over 104,000 fans in attendance.