Clare Dunn Steps Into Christmas With Holiday Single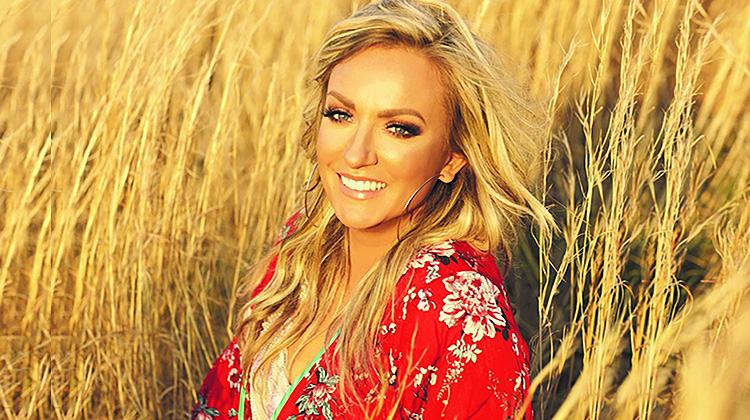 Clare Dunn 'Steps Into Christmas' With New Holiday Single
This funky cover is sure to get anyone in the holiday spirit!
Christmas came early for Clare Dunn fans when she dropped new single "Step Into Christmas" on Friday (11/8). The holiday tune was originally written and performed by legendary performer Elton John, becoming an international hit in the 1970s. While John's version of the song blends elements of pop and soft rock, Dunn's is a groovy piece that incorporates rock, soul and a little bit of country twang. The country songstress produced the track herself and recorded it in just a single weekend with one-pass vocals.
"I remember when we were kids, waking early, exchanging gifts with my sister and parents, then us all bundling up and going out and taking care of cattle," the Colorado native shared about her early Christmas experiences. "By the time we came back in, we were all frozen, trying to shake off the cold, scraping snow off our boots and jeans and waiting for the ice to melt out of clumps of our hair while we packed up all the food into pickups and got ready to make the 50-mile drive down a dirt road to my grandparents' house in Oklahoma." For Dunn, the holiday season has always been about spending time with loved ones.
"Our biggest tradition is just being together, whether it was in Colorado, Oklahoma or even in Nashville sometimes now," she said. "Being together is what our holidays are all about." The debut of "Step Into Christmas" follows the release of three songs plus an R&B-inspired remix of "My Love." Dunn will tour through the beginning of Thanksgiving week, making stops in Iowa, Virginia and Wisconsin.