Shania Invites Female Artists to Nashville Concert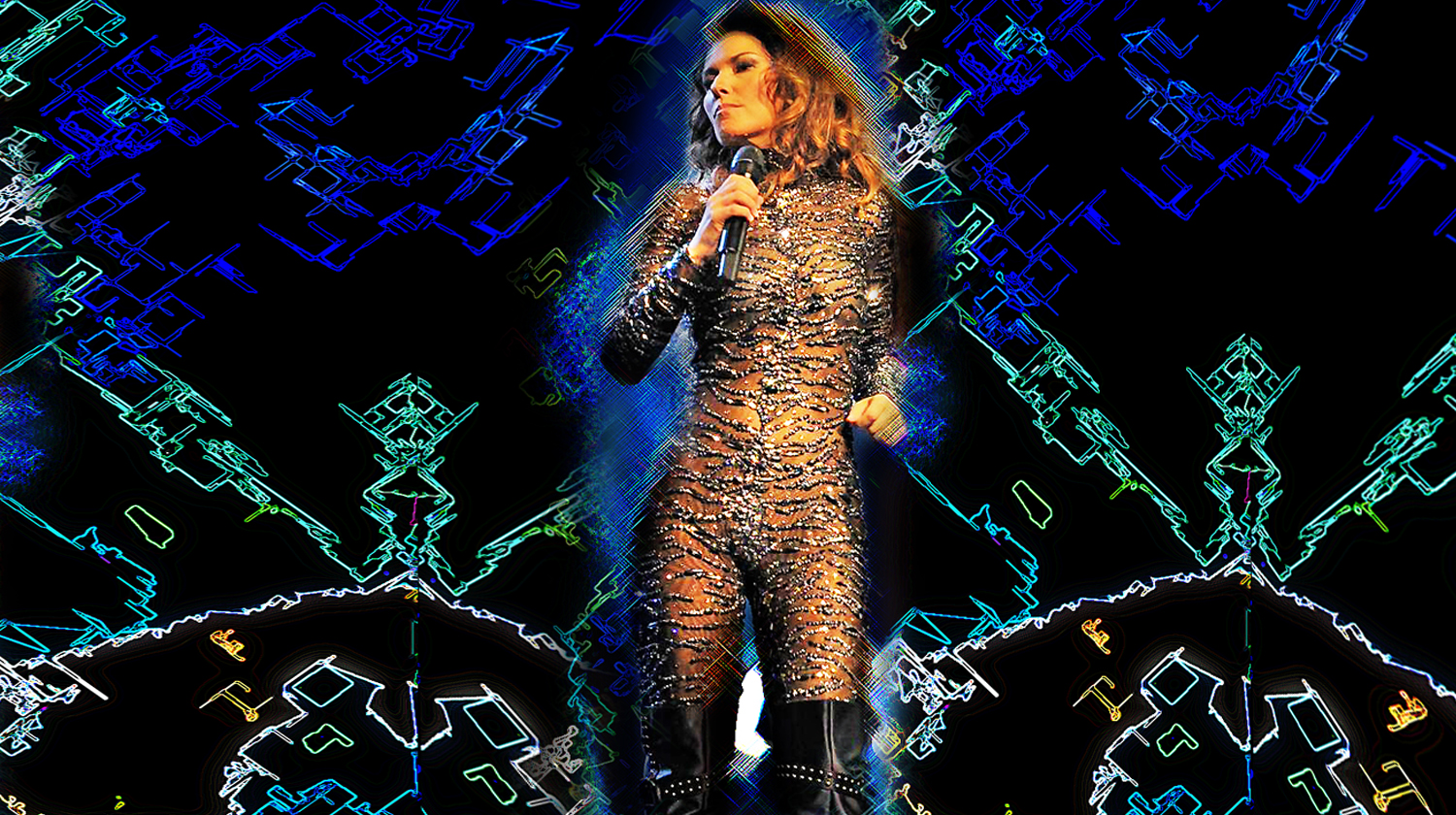 Shania Twain Invites Female Artists to Nashville Concert
Shania let out a hearty "let's go girls" invitation to country's finest rising female voices
Ahead of her Saturday night (7/21) show in Nashville's Bridgestone Arena, Shania Twain let out a hearty "let's go girls" invitation to many of country music's finest rising female voices.
During a pre-show reception, the best-selling female in country music recruited Cassadee Pope, Jillian Jacqueline, Kalie Shorr and many other amazing women for a power-packed photo as a show of support.
Many of the women grew up listening to the hits released by Twain over the years, making the evening all the more special. "It says a lot about @shaniatwain that she'd take the time to meet all of us before her show in Nashville last night and give an incredible pep talk. We're so lucky to have such a badass role model. Ps… good thing I don't have to sing today," shared Pope.
Added Shorr, "Can't believe me and my queens got to meet THE queen last night. Shania- thank you for inspiring little girls with boom boxes everywhere to fall in love with country music and be proud to be a woman. Still shook."
Among the women invited to join Twain was Leslie Fram, Senior Vice President of Music Strategy for CMT, who has been an outspoken advocate for more female voices to be heard on country radio. Fram praised the iconic performer for the glass ceilings she's been able to break through, and for holding out a helping hand to those following in her footsteps.
"Last night was magical – for anyone who has ever said "Women Don't Want To Hear Women" has never experienced a @shaniatwain concert where thousands of women from all generations are singing every word to every song," wrote Fram. "Before last nite's show, Shania gave a toast to Nashville, expressed words of wisdom & invited/celebrated some of Nashville's new female creators. She is making a difference and as an industry we must come together so we can support/nurture our next Shania, our next Dolly our next Reba. We must create an equal playing field. Thank you Shania❤."
The stop in Nashville was just one of many Twain scheduled for her massive Shania Now Tour. The trek will continue for just two more weeks before wrapping on August 4 in Las Vegas, NV.
 – Lauren Laffer for SoundsLikeNashville