Tegan Marie's 'I Know How To Make A Boy Cry' Video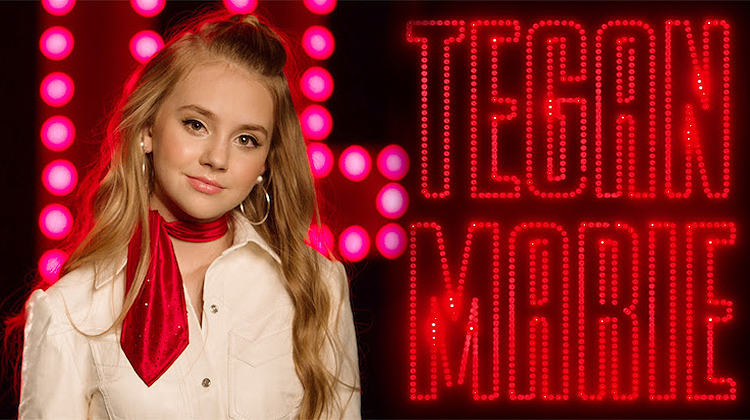 Tegan Marie is Fierce in 'I Know How To Make A Boy Cry' Video
Hey boys! Don't mess with Tegan Marie because she's got your number
The 14-year-old rising superstar released the music video for her latest tune, "I Know How To Make A Boy Cry," inspired by the King of Rock and Roll, Elvis Presley.
"I just love Elvis, that's about the size of it," said the singer. "I recently visited Graceland and it all just clicked. I got to understand him more, beyond the music. I was most moved by how much he cared for people. When my managers suggested we make a video as an homage to Elvis for my new song, it was an automatic yes!"
Kicking off the three-and-a-half-minute clip, Tegan and her band sit in a writer's round, jamming out to the catchy Taylor Swift-esque track. As the video continues, she straps on a fit white leather ensemble, complete with a red bandana around her neck. Completing the look with some hip swings a la Elvis, Tegan looks fierce as she puts the boys in their place.
Joining the Michigan native throughout the video is another familiar face from rising brother duo CB30. Oldest member Christian Clementi makes a cameo appearance as the boy on the receiving end of Tegan's ire. "I Know How To Make A Boy Cry" is Tegan's latest release, following her bubbly hit "Keep It Lit." The song is available for streaming and purchase now.
[youtube https://www.youtube.com/watch?v=HcBUNClV9T8?rel=0]