Bellamy Brothers To Tour South Africa & Namibia Nov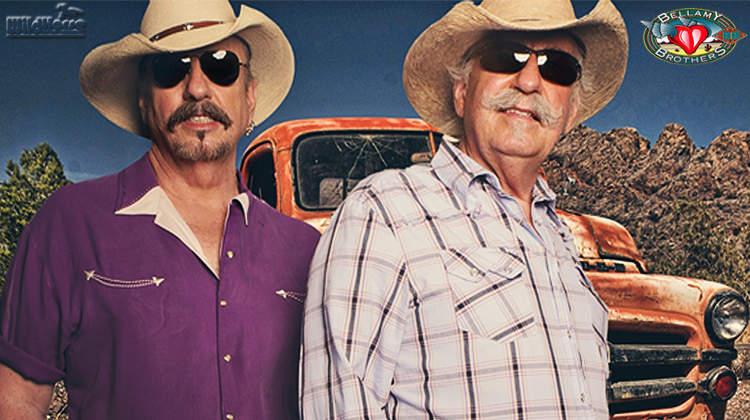 Bellamy Brothers To Tour South Africa And Namibia Nov 2017
The Bellamy Brothers's "Let Your Love Flow" Tour Features Well Known South African Country Star Jason Bradley
Lefra Productions is proud to announce that the well-known American Duo, The Bellamy Brothers will be touring South Africa and Namibia in November 2017.  They are well-known for international hits like Let Your Love Flow, If I Said You Have A Beautiful Body (Would You Hold It Against Me), Crazy From The Heart and many more.  The well know South African country singer, Jason Bradley has been booked as the opening act for the Bellamy Brothers. 
Howard and David better known as The Bellamy Brothers Pictured left, a flashback to the 1980's.
Howard and David continue to prove that the trail they've ridden to fame has been as unique as their music itself—music that is now celebrating 40 years of success. South African Country fans are in for a real treat as the "Let Your Love Flow" tour is just around the corner. Pictured right Jason Bradley get's ready to tour with Howard and David. A tour he will treasure forever, touring with a legendary group as the Bellamy Brothers.
The "Let Your Love Flow" 2017 Tour kicks off Friday 24 November in Namibia
Friday, 24 November 2017 – Windhoek
Saturday, 25 November 2017 – Cape Town (Bok Radio Food Festival) Cape Town Stadium
Sunday, 26 November 2017 – Johannesburg/ Brakpan – Big Top Arena – Carnival City
Wednesday, 29 November 2017 – Krugersdorp/Roodepoort
The Bellamy Brothers latest project is their new album titled '40 Years' is an ambitious project that celebrates their career with 20 of their biggest hits and then adds 20 brand new songs in this 2 cd anniversary collection.
[youtube https://www.youtube.com/watch?v=YiDRu8WLvfM?rel=0&controls=0]
 – WHISNews21