Roger Woods Surgery Stopped Due To Complications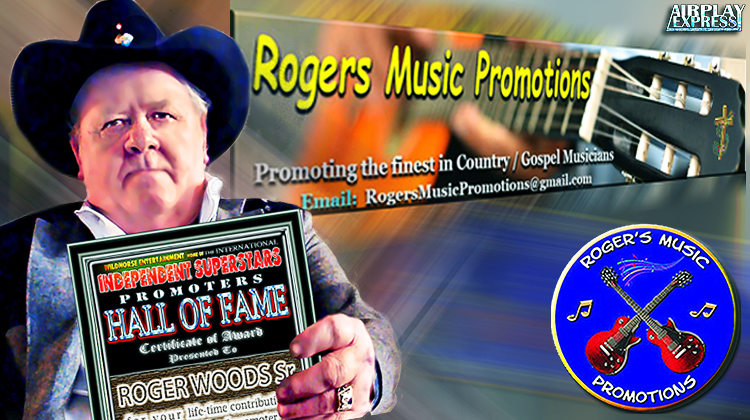 Roger Woods Surgery Cancelled At last Minute Due To Serious Health Complications
Roger Woods of Rogers Music Promotions responsible for the career's of hundreds of artists over the years is resting at home after having his surgery cancelled due to serious health conditions. Roger is currently promoting Freddie Hart, Connie Hall, Fraser Newcombe, The New Kentucky Colonels, Marty Denton, Linda Brewer plus various other well know Country and Gospel artists.
WHISNews21 spoke with Connie Hall earlier today, one of the Gospel Stars and long time friend of Roger's, whom he is currently promoting. Connie was kind enough to give us an update on Rogers condition.
"He is in a bad way physically.. He did not refuse the surgery… the Doctor's straight up told him and his son… that he was not ABLE to undergo the surgery due to the other serious health complications.  Roger was more than willing, knowing that his condition has worsened and hoped this surgery would help alleviate that. However, in doing their 2nd Cat Scan and X-Rays prior to the surgery, they realized it was too risky." Connie Hall
Connie also mentioned that, because there was so much fluid around his heart and lungs, along with the COPD (chronic obstructive pulmonary disease), it was important and necessary for Roger to consult other specialists for a second opinion to ensure that the right treatment was used to prepare Roger for the necessary surgery.
"Roger is certainly in need of all the prayers he can get, that's why I'd posted on my FaceBook… and yes, I know he would not mind at all if I spoke to you concerning this. I know he'd be blessed in heart that you all care.. that your listeners and readers care, I also know he'd talk to you himself, but he's just not up to talking on the phone at all." Connie Hall
From all at WHISNews21, NBRN.FM, AirplayExpress and Wildhorse Entertainment we all wish Roger only the best and hope and pray his health will return to him soon. Roger is one of those people who make us all feel like we too are making a difference in this industry.
A special thanks to Gospel Singer/Songwriter Connie Hall for her professional input in preparing this press release today for WHISNews21.
– WHISNews21