State of Tennessee Honors Opry Star Jeannie Seely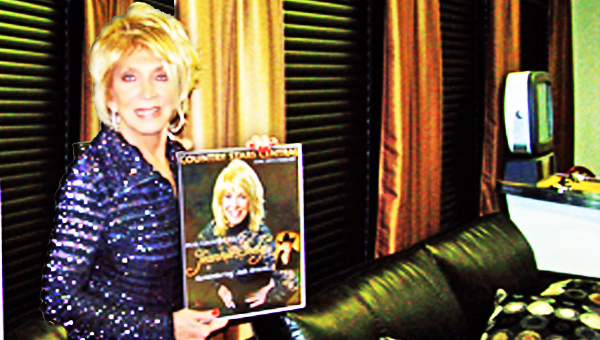 State of Tennessee Honors Opry Star Jeannie Seely
The State of Tennessee recognized GRAMMY award-winning songstress Jeannie Seely with a House Joint Resolution as the country music legend celebrates her 50th anniversary as a Grand Ole Opry member.
Pictured L-R: Gus Arrendale, Gene Ward, Jeannie Seely, Rep. Beth Harwell, Rep. Bill Black

"This is such an honor to be recognized by the great state of Tennessee and the House of Representatives. I've always been proud to be a Opry member and champion for country music," Seely said.
Seely recently released her new album WRITTEN IN SONG, which topped the list of CMT's 'New Albums in the New Year,' The Boot's 'Most Anticipated Albums' and continues to receive lovely reviews:
She is "Miss Country Soul," a beloved member of the Grand Ole Opry, a country icon and a Pennsylvania hit-maker well before Taylor Swift was born… Seely's latest album WRITTEN IN SONG features 14 updated timeless classics she has written and co-written.
-CMT.com, Lauren Tingle. 
Jeannie Seely proves that her songs and her voice are as great as they ever were on this fantastic new album. – Roughstock, Matt Bjorke
Seely was joined by her husband Gene Ward, Rep. Bill Black, Rep. Beth Harwell and Gus Arrendale, president of Springer Mountain Farms. Be sure to LIKE Jeannie Seely on Facebook or visit jeannieseely.com.
WRITTEN IN SONG Track Listing
1. Sometimes I Do
2. He's All I Need
3. I'm Never Gonna See You
4. Senses
5. Anyone Who Knows What Love Is
6. You Don't Need Me
7. My Love For You
8. Leavin' And Sayin' Goodbye
9. The Pain Once You're Gone
10. He Always Got What He Wanted
11. Life Of A Rodeo Cowboy
12. Enough To Lie
13. Who Needs You
14. We're Still Hangin' In There Ain't We Jessi
– CMTT