Christmas Heroes Compilation Now On AirplayExpress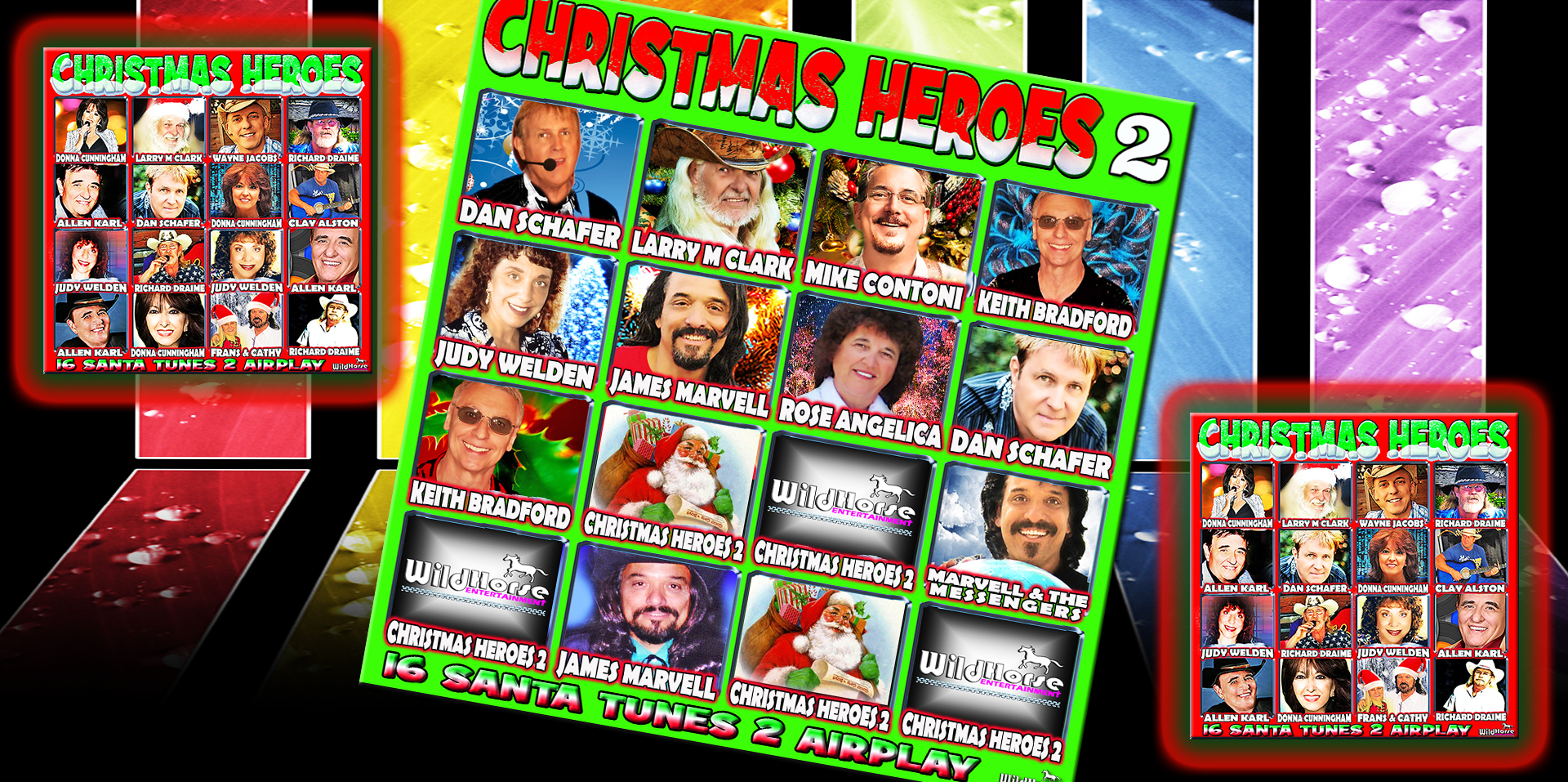 Christmas Heroes 2 Released 2 AirplayExpress for Airplay
This being the latest Christmas Heroes compilation Features some of the best Independent Artists today like James Marvell, Rose Angelica, Dan Schafer, Larry M.Clark, Judy Welden, Mike Contoni, Keith Bradford and Songwriters, Roger 'Glenn' Miller, Roberta Miller, Barbara Blevins  and Rhonnie Scheuerman. These artists have also gained Hero status on WCTR Wildhorse Christmas Time Radio and the songs on this compilation will play forever on WCTR with the compliments of the Christmas Heroes featured on this AirplayExpress compilation.  Christmas Heroes 2 now released to AirplayDirect for download by all Disc Jockeys worldwide. This is certainly going to be a great Christmas compilation  release.
To all our wonderful Disc Jockeys out there who have just landed on this page right now please click on the Christmas Heroes 2 banner and you will be escorted directly to the AirplayExpress download page where you can preview all these amazing future Christmas classic before downloading them for possible airplay. Thank y'all so much. 
By clicking the Christmas banner below you can listen to Christmas wishes by Christmas fans worldwide.