MCG: Has The Ryman Got Its Own In House Ghosts ?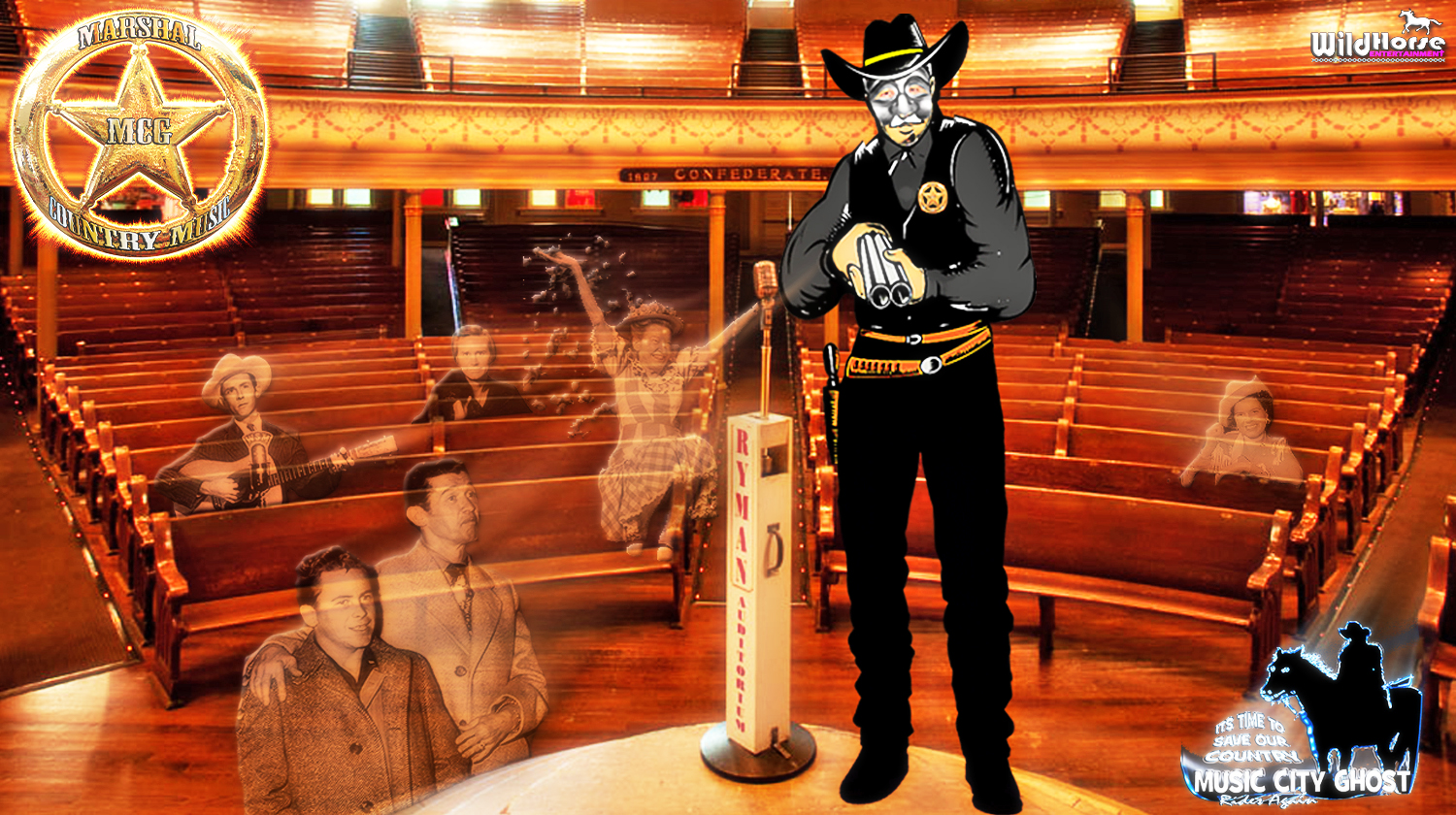 Has The Ryman Got Its Own In House Ghost
If the Ryman Indeed has its Own Ghost it must be really Upset About what goin' on there lately
The Music City Ghost [File #44] 2015: If you are a Country Music fan you probably have heard the rumors or tales that from time to time there have been unexplained voices heard at the world famous  Ryman Auditorium.  A night time watchman many years ago claimed while making his rounds he heard voices and when he walked over to the area he thought the sounds were coming from, a huge steel door slammed shut.  That door had not been opened in many years and it was a perfectly clear evening with no wind. Further more the door was locked with a dead bolt.   Most of the time when there was a strange noise heard at the world famous Mother Church of Country Music it turned out to be a squirrel, or chipmunk,  and one time there was even a skunk that ended up being the culprit.  One time a homeless person was found residing in the hallowed grounds.  There was even a recording made at the Ryman and when it came time to mix the project there were unexplained background vocals that were on the tape.  I can assure you that I am not that ghost that roams around in the Ryman Auditorium.  I have never met him or her and I am not sure I even want to.
(C) MUSIC CITY GHOST logo, likeness, trademark, character, and news stories cannot be reproduced without written permission. The Music City Ghost is owned entirely by Wildhorse Entertainment and The Nashville Broadcasting  Network.