Shania Twain Reveals Terrifying Mystery Illness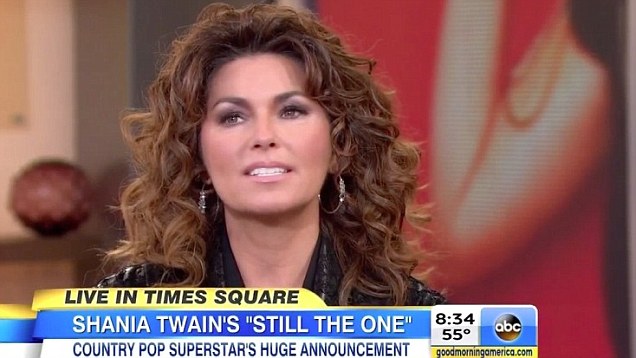 Shania Twain Reveals Terrifying Mystery Illness
Shania Twain was convinced she'd never sing again, after suffering a mysterious vocal illness
The 49-year-old Man! I Feel Like a Woman! songstress was diagnosed with dysphonia around five years ago, a condition which causes the throat muscles to squeeze and thus put excessive pressure on the voice box. Shania couldn't sing for a while due to the ailment and she was terrified that her voice was lost.
"It was very depressing for me. I really believed that I would never sing again. I was convinced, because for a long time I just couldn't get it out," she told Entertainment Weekly.
"It wasn't my vocal cords, which was very frustrating – if it was a straightforward problem I could just have an operation, then I would have done it and dealt with it and got back to singing.
Shania On TV set

"But it was so much more mysterious than that. It's been a giant, long-term issue. It was more like an athlete going into rehab for an injury. It was a slow, painful process – it was like having to learn to walk all over again after an accident."
The five-time Grammy-winning singer performed shows for two years as part of her Las Vegas residency at Caesar's Palace, which ended last December.
And now Shania is planning to go on tour for the final time making it almost impossible to finalize a new CD. However, the singer admits that the album she is currently working on – her first since the 2002 release of Up! – might be delayed as a result of her concert series.
"It's hard to know how soon the new music will be ready. I'm working on it all the time, but the irony of all this is that going out on the road is going to slow all of that down. That's my dilemma!" she exclaimed.
– Cover Media