Wild Horses From Europe Flown Around The World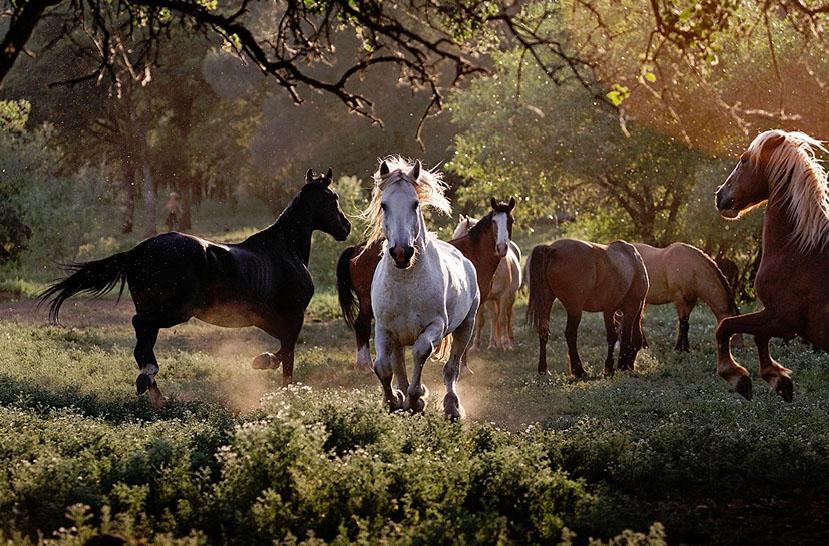 Wild Horses From Europe Flown Around The World
Wild horses from the heart of Europe have flown around the world, from Japan, via the USA to Australia
Prague – A unique project of European Wildlife organisation has caught the attention of leading world media on five continents. The return of wild horses to Milovice, a former Soviet Army military area, has in the past days became the most followed news item from the Czech Republic in mainstream media abroad. American titles The Washington Post and The New York Times, for example, have a report about it in their on-line versions.
Identically they notice the wild horses will help save rare steppe plants and animals, and contrary to domestic animals they do not in fact need any care during the year. Moreover, their grazing is considerably cheaper than, for example, mowing isolated steppe vegetation. The information about the wild horses is also being reported by pages of American radio and television network CBS News, as well as American television ABC and AP agency. Besides the main titles and television channels, the information about the wild horses in Milovice is also appearing in a lot of local American titles, such as North Carolina Daily, Burlington County Times, The Southern Illinoisan and many others.
The information about the wild horses' arrival and release is also in British BBC and local Mail Online, a web version of The Daily Mail. A picture story from Milovice was published on Australian news servers The Australian and News.com.au. The news also appeared on the Japanese server The Japan Times and in Arabic news title Kuwait Times. The unique project is also given a presentation in scientific magazine Phys.org.
The news about the wild horses in Milovice was also brought to their readers by media in French speaking countries. The horses are paid attention by Swiss news server 24heures, French 20minutes, title Libération from Morocco and AFP agency. They are noticed by a Belgian magazine concentrated on horses L´equi Mag and German server Taz.de.
"Our project was prepared for several years in cooperation with leading scientists. We are glad it attracted readers and spectators worldwide," says Dalibor Dostal, the director of European Wildlife conservation organisation, which prepared the project in cooperation with scientists of The Biology Centre of the Czech Academy of Sciences, South Bohemian University, Charles University and other institutions.
The project has broken through in the main foreign media not only thanks to its uniqueness in an international context and the cooperation with leading experts. But also thanks to the attention paid to nature conservation by world media, and the present international situation helped, as well. "At a time when the world after a lot of years finds itself again on the edge of a war, we brought a story about how a former military area, where Soviet soldiers were doing exercise for two decades, turned into a wild horse's paradise," thinks Dalibor Dostal.
The wild horses return has thus become one of the most successful projects of nature conservation in Central Europe in the view of foreign media interest.
– European Wildlife