Huge Record Store Makes Comeback Selling Music Online
Tower Records Back In Business with more than 500,000 Vinyl, CDs, Cassettes & More Online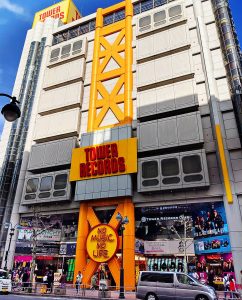 The music retailer Tower Records once a huge favorite amongst music lovers to return after all physical locations closed all over the United States for the best part of fourteen years.
Tower Records now returns in 2020 with over 500,000 physical titles as an online version of its flagship which will include the Pulse Magazine, merch sales, and even virtual "instore" Tower Live! performances on Instagram.
The first Tower Records opened in Sacramento, California way back in 1960. Tower Records, whose yellow-and-red scheme plus the "No Music, No Life" slogan, and wide aisles stocked with LPs and CDs defined the retail music business in the pre-digital era, with nearly 200 stores in 15 countries and more than $1 billion in annual sales.
Today, in exciting partnerships with artists, labels, and brands, Tower Records is transcending its historic past by creating online and physical experiences for all music fans to "No Music, No Life" or as some say "Know Music Know Life"
Both The Independent and Major Music markets welcome Tower Records back hoping that its presence will lure the buying public to stock up on the latest music as they did in days gone by.
Tower Records founder Russ Solomon sadly died at age of 92 in 2018.
– WHISNews21