Razzy Bailey Recovering In Hospital After a Car Crash
Razzy's Wife Faye Thanks All For Their Prayers And Asks For Continued Prayers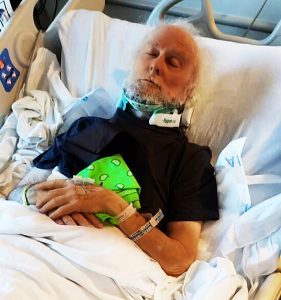 Razzy Bailey was recently in a horrific car crash which landed him in the trauma unit and later moved to the critical care unit in Nashville. Razzy's back had been broken in two places which caused him to be in tremendous pain.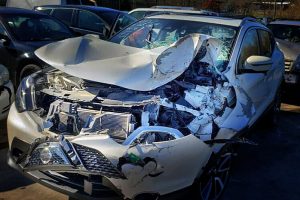 Razzy has been totally overwhelmed by the tremendous outpouring of love and kindness shown by all at this time. According to social media comments, Razzy says that "All the love has filled his heart and brought tears of joy to his eyes. He loves each one of you and you have made this bad experience a lot more bearable!"
.
Alabama-born Rasie Michael "Razzy" Bailey cut his first recordings in 1949 at the age of ten. By 15, he led a string band, sponsored by the local chapter of the Future Farmers of America, which came in second in a talent contest held at Auburn University.

In 1976, singer Dickey Lee hit number three with a cover of Razzy Bailey's "9,999,999 Tears"; after Lee hit the Top 20 with another of his songs, "Peanut Butter," Bailey signed a new recording contract of his own. In 1978, he released the single "What Time Do You Have to Be Back in Heaven," the first of five consecutive Top Ten hits.
Between August 1980 and December 1981, Bailey reached his commercial peak with a string of five number one hits — "Loving Up a Storm," "I Keep Coming Back," "Friends," "Midnight Hauler," and "She Left Love All Over Me" — and in 1981 was named Billboard magazine's Country Singles Artist of the Year. The albums Razzy (1980), Makin' Friends (1981), Feelin' Right, and A Little More Razzy (both 1982) were also very successful.
Razzy's wife Faye thanks all for their genuine concern and prayers and asks for continued prayers for Razzy. Faye also thanks you all for opening up a special line to heaven for Razzy.
For more info and updates on Razzy's condition please visit Faye's facebook page at https://web.facebook.com/faye.bright.75 
– WHISNews21