Tanya Tucker Strong Enough To Bend Nov, 14 at HOF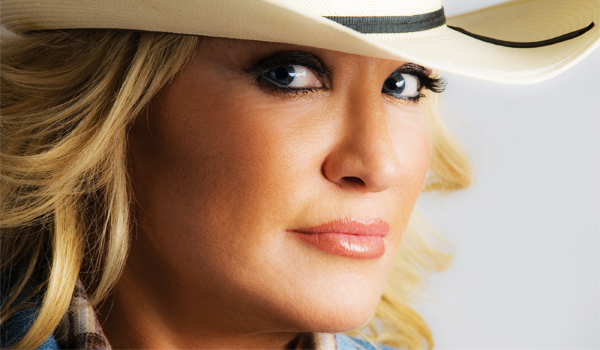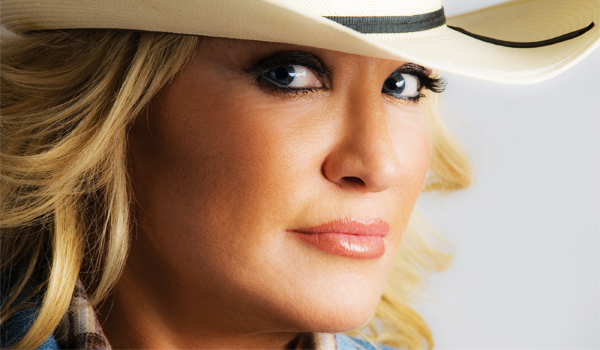 TANYA TUCKER: STRONG ENOUGH TO BEND OPENS NOVEMBER 14
AT  COUNTRY MUSIC HALL OF FAME® AND MUSEUM
NASHVILLE, Tenn. (October 16, 2014) – The Country Music Hall of Fame® and Museum will explore the career of superstar Tanya Tucker with the exhibition Tanya Tucker: Strong Enough to Bend,which opens November 14, 2014, and runs through May 2015.
Tanya Tucker's talent blossomed early, despite being born into poverty in Texas and raised in ramshackle apartments and trailers in Arizona, Utah, and Nevada. She began performing on local shows at age six, and within years was a regular on a Phoenix TV program.  A Las Vegas agent sent a demo recording to Billy Sherrill, who quickly signed Tucker to Columbia Records. She was thirteen years old.
At the time, few child performers had achieved success in country music. But the singer's husky voice and audacious confidence made her seem more grown-up. She proved as much when she walked into a Nashville studio, in March 1972, and announced to Sherrill and the veteran musicians, "Well, I know my part, boys. Do you know yours?" She proceeded to belt out "Delta Dawn" like a seasoned pro, and by summer the song was a hit.
Tucker assured her success by releasing six consecutive Top Ten hits—including the #1s "What's Your Mama's Name," "Blood Red and Goin' Down," and "Would You Lay With Me (in a Field of Stone)"—in two years, all produced by Sherrill. The narrative songs told daring stories that courted controversy, and Tucker's mature-beyond-her-years vocal style brought out the drama and emotion in each.
Two years into her singing career, Tucker appeared on the cover ofRolling Stone magazine—a rare national media spotlight for a country star in 1974. To her parents, Beau and Juanita Tucker, such recognition signified that their teen daughter had crossover potential that could take her beyond the country audience.
On October 10, 1974—Tucker's sixteenth birthday—she signed a $1.4 million contract with MCA Records, a deal brokered by her ambitious father. Her seven years on MCA yielded the #1 hits "Lizzie and the Rainman." "San Antonio Stroll," and "Here's Some Love." In 1978, she recorded the rock-influenced album T.N.T. in Los Angeles.
In California, Tucker began dating singer Glen Campbell, twenty-two years her senior; their fiery, tabloid-filled relationship ended in acrimony.  After a stint with Arista Records, Tucker signed with Capitol Records and reunited with producer Jerry Crutchfield, with whom she had worked at MCA.
Tucker's 1986 album, Girl Like Me, featured four Top Ten hits, including the #1 "Just Another Love." She enjoyed a long run of success on Capitol (and sister label Liberty), with a string of Top Ten hits through 1997, including three consecutive #1s, "I Won't Take Less Than Your Love," "If It Don't Come Easy," and "Strong Enough to Bend."
Tanya Tucker heard her name called as the 1991 CMA Female Vocalist of the Year while lying in a hospital bed, watching the awards show on TV. Earlier the same day, she had delivered her second child, Beau.
Her first child, daughter Presley, was born in July 1989—a year after Tucker had checked herself into the Betty Ford Center over issues with substance abuse. Her third child, Layla, arrived in 1999.
For Tucker, the CMA award came at a time when some radio stations refused to play her music while criticizing her choice to be a single mother. The CMA award, the first of her career, proved that the country music industry at large continued to support her. The national media cited Tucker's win, and her eighteen Top Ten hits between 1988 and 1994, as signs that country music reflected the evolving roles of women in American society.
Tucker detailed her colorful life story in her 1997 autobiography,Nickel Dreams: My Life. The singer also starred in her own reality show, Tuckerville, on cable network TLC. "Every one of us has good and bad times in our lives," Tucker wrote in Nickel Dreams. "In my case, they have been to extremes."
Accredited by the American Alliance of Museums, the Country Music Hall of Fame® and Museum is operated by the Country Music Foundation, a not-for-profit 501(c)(3) educational organization chartered by the state of Tennessee in 1964. The museum's mission is the preservation of the history of country and related vernacular music rooted in southern culture.  With the same educational mission, the foundation also operates CMF Records, the museum's Frist Library and Archive, CMF Press, Historic RCA Studio B and Hatch Show Print®.
More information about the Country Music Hall of Fame® and Museum is available at countrymusichalloffame.org  or by calling (615) 416-2001.
– kirt@websterpr.com