Urban Pleads with Nashville to Preserve Music Row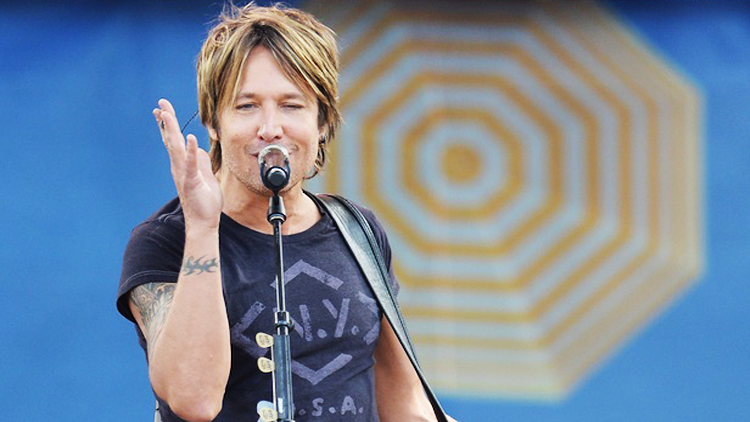 Keith Urban Pleads for Nashville Residents to Help Preserve Music Row
Keith Urban may have been born in New Zealand, but he makes his home — and music — in Nashville, Tenn. Recently, there's been a threat to the esteemed Music Row, and Urban is calling on Music City residents to help preserve the iconic area.
In an article penned for the Tennessean, the 'Somewhere in My Car' hitmaker states, "Music Row is where the past, present and future meet, and that's a vital part of keeping balance."
He explains how he made my first trip to Nashville from Australia in the summer of 1989 and immediately went to explore Music Row. "I knew instantly that this was where I belonged, and I became a Nashville resident in 1992," says the star.
Unfortunately, the area that many musicians historically found a place for themselves and their music is under threat from developers. The city is growing swiftly, and that means developers want to take the area to the next level — even if it means yanking out country music landmarks.
"The past, present and the future are ALL still here — but the Row is currently under threat from developers," Urban writes. "Nashville has exploded as a music town, and not just country music. Musicians from all genres, all over the world are making the pilgrimage here to immerse themselves in the kind of creative center that so many other cities have lost but that Nashville still maintains."
Even though any city would love to have the kind of growth Middle Tennessee is experiencing, Urban points out, "Nashville's growth is exciting, but not at the risk of losing the creative epicenter that is Music Row and that truly makes Nashville Music City."
He pleads for local residents to help preserve the area — and it doesn't have to be just country music fans either; everybody who makes their home in the Southern city needs to stand up for preservation. "I sincerely hope that those who have made Nashville their home over the years, and those who have recently discovered our fair city, will come together as a united front and continue to be vocal about preserving and fortifying our beloved Music Row," Urban says.
Urban is currently on his2014 Raise 'Em Up Tour, which ends on Sept. 13 in Washington. Jerrod Niemann and Brett Eldredge are along for the ride, acting as his openers. Hopefully, the singer will return to his adopted hometown to lots of other Nashville lovers ready to take a stand and keep the history of Nashville in Music Row.
– By Christina Vinson  for TasteOfCountry