Josh Turner to Release First Book, Titled "Man Stuff"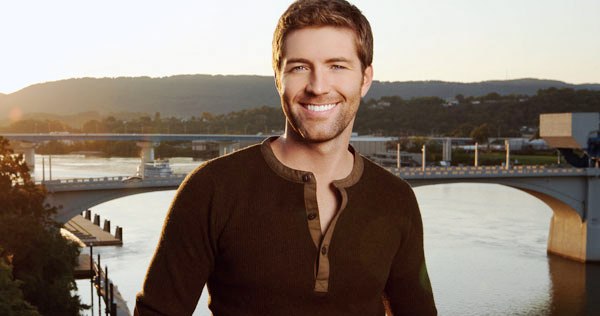 Josh Turner to Release First Book
By Gayle Thompson
Josh Turner's creative talents extend far beyond writing and singing hit songs. The 36-year-old has also penned his first book, 'Man Stuff: Thoughts on Faith, Family, and Fatherhood,' sharing lessons he has learned as a son, husband, father, brother and friend.
"I was raised in a strong Christian family in a tight-knit community in rural South Carolina," he says in the book's introduction. "I was taught essential life lessons, like the value of a dollar, what hard work feels like, and how important an education is. I was taught why being thoughtful, respectful, and considerate of others makes life more fulfilling, and why trusting God with your life's decisions is wise. If all that sounds a little old-fashioned, well, that's because it is. And I'm okay with that."
Turner hopes to give readers a personal look into his life on and off the road, as well as offer a few humorous anecdotes.
"In this book you'll learn a little bit more about how God has shaped and continues to shape me," he adds. "You'll also learn about my wife, my boys, and the family I grew up in. I hope you see that the everyday small things in this life really do add up to matter a great deal in the long run. And I hope you'll smile — even laugh — and gain a little wisdom along the way. Maybe even a lot."
The South Carolina native gives a lot of the credit for his success to his wife, Jennifer.
"For us, we try to spend time together no matter what we're doing," he tells The Boot. "We just work better together. Like anybody else, we have to take a break from each other from time to time, so we can enjoy the times that we are together, but we've always been friends and she's my biggest cheerleader."
Jace Robertson from 'Duck Dynasty' wrote the forward for the new book, which will be released on April 29 from Thomas Nelson Publishers. Pre-order 'Man Stuff'
– The Boot