Likileakes Can Help You Leak Your Story Worldwide
The Definition of a LIKILEAKE
If you have a story to tell and feel like it will never see the light of day, why not mail it to Keith Bradford at KMA Records and let him decide if he would want to include it on one of his very popular Likileakes Shows. After all that is what the Likileakes were created for. We will even with hold your name if you prefer to stay anonymous. Read the definition below of a likileake for we have tried to describe a Likileake as best we can, to help y'all understand it better and more importantly make use of the opportunity to leak your Likileake worldwide.
A Likileake by definition, is a word describing a story that was never intended to be published, yet found it's way to the editorial columns of an Internet Online News Paper namely WHISNews21 run by Frans Maritz out of South Africa. A Likileake is not to be confused with the now already famous Wikileaks, which divulges secret government and sometimes harmful information. A Likileake on the other hand is a name coined by Frans Maritz of Wildhorse Entertainment and WHISNews21 to describe situations and open up about information that people think about everyday but never really feel comfortable to want to talk about.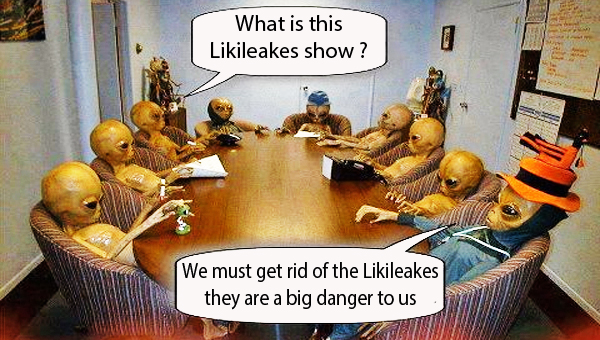 Likileaks have become so popular on WHISNews21 that they have in collaboration with Keith Bradford of the Nashville Broadcasting Radio Network, created short 10 minute radio programs divulging Likileaks to the public. This show is now in syndication to Internet Radio Stations, AM and FM terrestrial radio stations, as well as College Radio stations. It is worldwide and is so popular that WHISNews21 and NBRN.FM have decided to produce hundreds of these 10 minute radio shows about the "Likileaks" and call it "The Keith Bradford Likileaks Radio Show"
The advantages of a Likileake is that if you have encountered a problem that you cannot sort out yourself and want to tell the world, Likileakes can break the story for you. You may have been done in at store or paid to much for an article, given a raw deal by a company, had a bad meal at a restaurant or anything you just want everyone to know about. We can leak the story for you. Let the Likileakes be a shoulder to cry or lean on.
Mail Keith Bradford at  kmarecords@aol.com with your Likileake now