Obama's Ratings Hit New Low After Rollout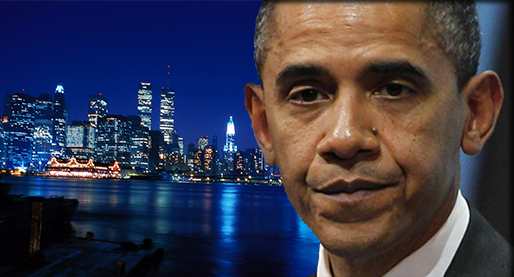 Obama's Approval Ratings Hit New Low After Health Care Rollout
The American public is expressing serious doubts about the implementation of the new health care law, sending President Barack Obama's ratings to a new low, a poll released Tuesday morning by The Washington Post and ABC News finds.
Obama's approval rating is down to 42 percent, with a record 55 percent disapproving — down significantly from October, and slightly worse than his previous low point of 54 percent disapproval in late 2011.
Only a third of Americans approve of Obama's implementation of the new health care law, while 63 percent disapprove. Most don't think Obama deliberately misled the American public when he said those who liked their policies could keep them — just 44 percent say it was an intentionally false claim. But 56 percent say that the cancellation of some existing policies represents a sign of mismanagement rather than a normal startup problem. An overwhelming majority think the requirement for all individuals to have health insurance should be delayed.


A record 57 percent say they oppose the health care law, up 8 points from last month. Americans remain split over whether the law has a future. Forty-nine percent say the federal government can recover and make the law work successfully, while another 49 percent say it's unworkable, with responses divided sharply along party lines.
While a wide majority support the law's requirement for companies with 50 or more employees to provide health care, just 34 percent favor the requirement for all Americans to be insured.
Americans are now 16 points more likely to say that a congressional candidate's support for the law would be a negative than a positive. In July 2012, the last time The Washington Post/ABC asked the question, responses were evenly divided.
Obama's signature health law has also taken a clear toll on his popularity, pollsters say.
"Obama has hit other rough stretches in his presidency, whether because of unhappiness about the economy, controversy over health-care reform or reaction to unexpected problems such as the oil spill in the Gulf of Mexico," The Washington Post's Dan Balz and Peyton Craighill write. "But in those cases, his standing was helped somewhat by favorable impressions of him personally."
Those have faded. A majority disagrees that he is a strong leader, that he is honest and trustworthy, and that he "understands the problems of people like you." His favorability rating, which was narrowly positive in last month's Washington Post/ABC poll, is underwater, with 46 percent viewing him favorably and 52 percent unfavorably.

Obama's approval ratings have taken an especially large hit among independents, moderates and young adults, ABC notes.
The Washington Post/ABC survey is just the latest in a string of dispiriting poll numbers for Obama. A Quinnipiac survey released last Tuesday also found his approval at a record low, as did an NBC/Wall Street Journal survey.
Another poll this week, from National Journal, found Obama's approval at just 38 percent, but it also found that most Americans still don't want to see Obamacare repealed.
Most surveys also showed widespread disaffection with both parties. The Washington Post/ABC poll found that 36 percent say the GOP strikes the right balance between liberal and conservative, compared to 41 percent who say the same of Democrats, and 43 percent who say it of Obama. "That suggests the Republicans haven't left the doghouse so much as Obama and the Democrats, courtesy of the troubled start of the new health care law, have joined them in it," ABC pollster Gary Langer said.
HuffPost Pollster's average, combining all publicly available polls, currently puts Obama's approval rating under 43 percent.